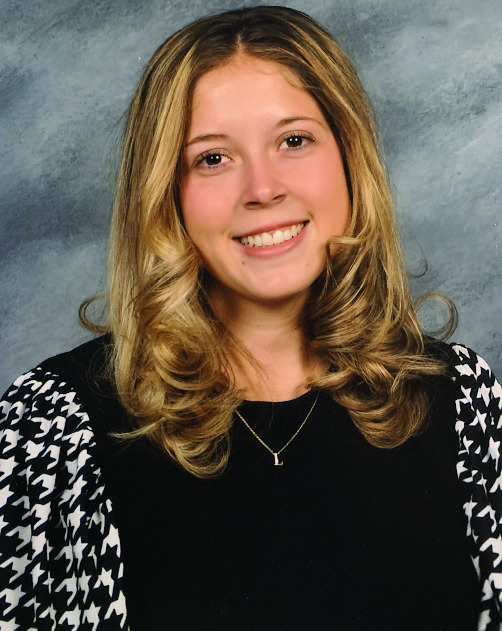 Checotah senior selected for OSSBA scholarship
e Oklahoma State School Boards Association Foundation has selected Checotah High School senior JaiCee Lester as this year's recipient of the Dr. Bob Mooneyham Memorial Scholarship.
Lester will receive a $5,000 scholarship and be honored at OSSBA's Educational Leadership Conference this summer. e Mooneyham scholarship is available to high school seniors who plan to study education in college and become a teacher in the state of Oklahoma.
"We are honored to assist JaiCee as she begins the next phase of her educational journey," Dr. Shawn Hime, OSSBA Executive Director, said. "During her time at Checotah High School, she has worked hard in the classroom, but she has also given her time to make a di_erence for her community and for others. We are thrilled she will be training to be a teacher and desires to give back to the next generation of Oklahoma students."
Lester has excelled academically throughout her career. She has been involved in Student Council, Spirit Club, Drama Club, National Honor Society, Business Professionals of America and the Oklahoma Hall of Fame Teen Board.
Her extracurricular activities include basketball, cross country and track. She volunteers with the United Way Day of Caring, Fostering Hope, the Checotah Nursing Center, Salvation Army Red Kettle Campaign, Special Olympics and many other worthy causes.
Lester plans to attend Northeastern State University in Tahlequah where she will major in education. Upon graduation, Lester wants to support public education in her home state as a science teacher and basketball coach.
"My family and I appreciate that we will not bear the financial burden of college alone," Lester said. "However, it means much more than the money awarded. It signifies that others have seen me as having the potential to shape Oklahoma's future. It also shows that others outside my close friends and family believe in and support my lifetime goal of becoming a teacher."
Dr. Bob Mooneyham, for whom the scholarship is named, began his career as a teacher, coach and guidance counselor, before becoming a school superintendent and college professor. He served as executive director of OSSBA for 25 years – from 1975 to 2000. From the capitol to the classroom, colleagues say he was a respected and caring professional who improved education for students across the state.
Mooneyham, who passed away in 2012, is honored annually during the OSSBA Dr. Bob Mooneyham Memorial Golf Tournament. Proceeds from the tournament are used to fund the scholarship in his name.
"I am so excited to be selected as the winner of the Bob Mooneyham Scholarship, and I'm honored to be able to represent his legacy," Lester said.
OSSBA is a non-profit organization that works to promote quality public education for the children of Oklahoma through training and information services to the state's approximately 2,500 locally elected school board members.
For more information about the scholarship, please contact Amber Graham Fitzgerald, OSSBA Director of Member Engagement, at amberf@ossba. org.