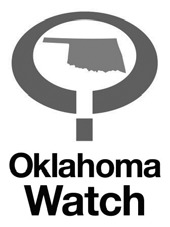 Oklahoma Board Approves Religious Charter School Contract
By a split vote on Monday, Oct. Oct. 9, the state's online charter authorizer narrowly approved a contract with Catholic leaders to operate the nation's first religious charter school, St. Isidore of Seville.
State law prohibits publicly-funded schools from being affiliated with a particular religious sect, but this contract carves out protections for a religious nonprofit organization, stating "it has the right to freely exercise its religious beliefs and practices consistent with its Religious Protections."
There is a provision to prohibit the school from discriminating against students in enrollment, stating that the school can't deny admission to any student on the basis of "race, color, national origin, sex, sexual orientation, gender identity, gender expression, disability, age, proficiency in the English language, religious preference or lack thereof, income, aptitude, or academic ability."
The Statewide Virtual Charter School Board voted 3-2 to approve the contract. Scott Strawn, Brian Bobek and Nellie Tayloe Sanders voted yes; Chairman Robert Franklin and William Pearson voted no. Each member cast the same vote in June to approve the school's application.
Franklin explained his vote: "They can, without our purview, manage a school, do a school, design a school, practice their faith, do it in amazing fidelity. But if you're asking to have the state taxpayer dollars, then some other entity's got to make that decision, because it doesn't align."
If the school leaders sign the contract, the school could begin preparing to operate as a state-funded charter school, unless a court intervenes.