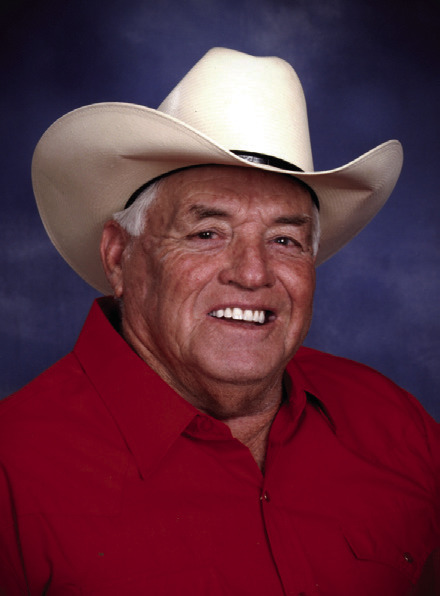 Obituaries
April 27, 2023
Billy Dean Martin
March 9, 1941 – April 14, 2023
Billy Dean Martin passed away on Friday, April 14, 2023, in Tulsa, Oklahoma at the age of 82. He was born on March 9, 1941, Checotah, Oklahoma, to Ruth Mildred Combs and Artemis "Art" Martin. Billy Dean grew up in Wagoner where he received his education, graduating Wagoner High School in 1960. While living in Wagoner, they attended the First Baptist Church of Wagoner where he and his sister, JoAnn were saved.
After graduation, he attended Oklahoma State University and was a life-long Cowboys fan. He was married to Sheila McMahan from 1969-1976, and they had a daughter, Leann Martin. In 2017, Claudia Richmond, with her son, Connor, became his companion and caregiver and was at his bedside when he passed away.
Billy Dean grew up near Checotah in the Rentiesville area on a farm of his grandparents, Jessie and Ben Combs.
After he attended Oklahoma State University, he returned to the Checotah area and traveled the rodeo circuit and steer wrestled for nearly a decade with his uncles, Benny and Willard Combs. In the late 1970's, Billy Dean purchased his Uncle Benny's ranch in the Rentiesville/Shady Grove area, named and operated it as the "Question Mark Ranch", and worked the sale ring at the Okmulgee Stockyards in Okmulgee, Oklahoma for several years.
Billy Dean had a plethora of passionate interests, ranging from auctioneering to photography. Most often, he donated his auctioneer skills, volunteering his services for organizations such as Boy Scouts, FFA, Checotah Chili Cookoff, and numerous pie suppers for charitable causes. His dedication to community earned him the title of "McIntosh County Democrat Citizen of the Year" in 2011. Billy Dean was a long-standing trustee of the Heartland Heritage Museum, even donating many personal artifacts to the museum.
For many years Billy Dean hosted a weekly domino game in his bunkhouse on his ranch. The walls of his bunkhouse, like his residence, were lined with framed photographs of himself with friends, relatives, and celebrities and with his many plaques and awards for his community service. To walk into Billy Dean's house was to walk into a virtual museum, dedicated to his interests and the people he loved.
Billy Dean loved to go to the Hanna Watermelon Festival every August, where he won the karaoke contest for singing "Rock Around the Clock Tonight" and where he judged and auctioned watermelons for the price of all the watermelon he could eat there and haul home to Checotah. He spent countless hours watching the Rodeo and Western channels and was an avid fan of Audie Murphy movies.
He loved his sister, Jo Ann Hamlin's "White Sauce", and if he got wind that friends or family were traveling through Muskogee on their way to Checotah, he wouldn't hesitate to ask for them to stop at Hamlin's and bring him White Sauce and a bag of chips.
Billy Dean never met a stranger, and nobody would ever meet a more colorful character. He had friends and acquaintances across the continental United States. He was old-fashioned in the best of ways, and his handshake was his bond. He put on no airs, and never hesitated to express his opinion on any topic.
Billy Dean was a member of the First Baptist Church in Checotah for many years and on his own time and expense maintained the Shady Grove Cemetery. Billy Dean already had many plans for the year and had looked forward to traveling to Montana with cousins in July, but God had a different plan for him. We are now left with loving memories of the most wonderful father, brother, uncle, cousin, and friend we could ever have hoped for.
While we are heartbroken beyond words, we are comforted in the fact he always knew how very much he was loved, and we always knew how very much he loved us.
Billy Dean was preceded in death by his parents, sister JoAnn Hamlin and her husband Jack, his pop, Sanford Nott, uncles Benny and Willard Combs and Aunt Neva Martin.
He is lovingly survived by his brother, Sam Nott (Kay) of Norman and their son Chris Nott; niece, Shelle Hamlin of Muskogee; companion, Claudia Richmond of Checotah and her son Conner; cousins, Rick Martin (Gaila) of Muskogee; Becky Bradley of Addington; Tommy Combs of Checotah; Teresa Pratt (Jim) of Eufaula; Kathy Garrison of Hanna; Jason Combs (Heather) of Checotah; Brett Hale of Checotah and Bradford Hale (January) of Prague.
Billy Dean was also survived by numerous other cousins, other extended family members and a lifetime of friends.