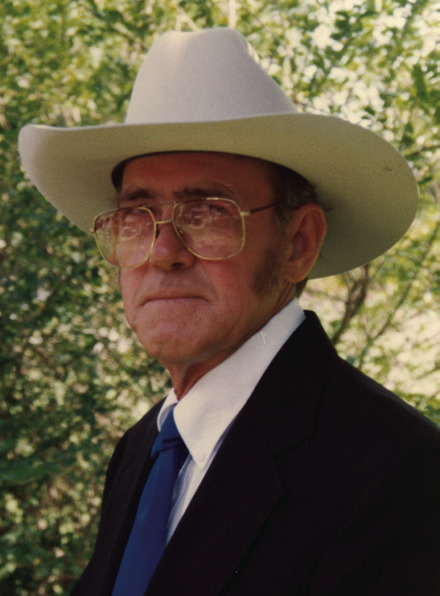 Obituaries
April 27, 2023
Larkin Pierre Howell, Jr.
May 18, 1938 – Oct. 24, 2022
Larkin Pierre Howell, Jr. was born to Larkin Howell and Lillian Carter Howell on May 18, 1938 in Bower, Oklahoma. He passed away surrounded by loved ones on Oct. 24, 2022 in Cyril, Oklahoma. He was brother to Honor and Flora Lea "Sissy."
Larkin served our country as a Marine during the Korean War. He did various jobs as an adult but enjoyed trimming trees out of power lines the most. The more difficult the challenge, the more he liked the assignment.
Larkin met and married Brenda Lawson in 1975. With that union, a family was created with children, Rosemary, Charles and Katharine. He shared his love of music with his family by playing the guitar and piano. The marriage ended in 1987.
Larkin then met and married the love of his life, Mary Louise Berry in 1992 in Checotah, Oklahoma. They made their home in Checotah and had many happy years until her illness in 2003. He retired from Wright Tree Service to take care of her until her death in 2013.
Larkin was preceded in death by both his parents; his sister, Honor Howell Vaughn and her husband, Frank Vaughn; his baby sister, Flora Lea Howell Kirk; his grandson, De-Kota Lewis and his nephew, Dewayne Vaughn.
He is survived by his children, Katharine "Katt" Krause and husband Jim of Eldon, Mo.; Charles "Charlie" Carter of Eldon, Mo.; and Rosemary "George" Williams and husband Cory of Cyril, Okla.; nine grandchildren, Amanda, Tommy, Vincent, Kyle, Richard, Brooke, Kymber, Breanna and Sarah; 16 great-grandchildren, Lily, Atlas, Laynie Mae, Liam, Lawson, Lyndley, Rayelyn, Cayden, Kylen, Hazelyn, Kyrsten, Juliet, Carter, Grace, Faith and Mia; and nieces; Denise Clark, Susan Haley, Teresa Sprague, Alicia Vaughn and Regina Vaughn.
Memorial Services will be at 11 a.m., Saturday, May 6, 2023, at Bower Cemetery in Eufaula.
Funeral service arrangements are under the direction of Hunn Funeral Home & Cremation Service.
Condolences to the family may be made online at ww.hunnfuneralhome. com.