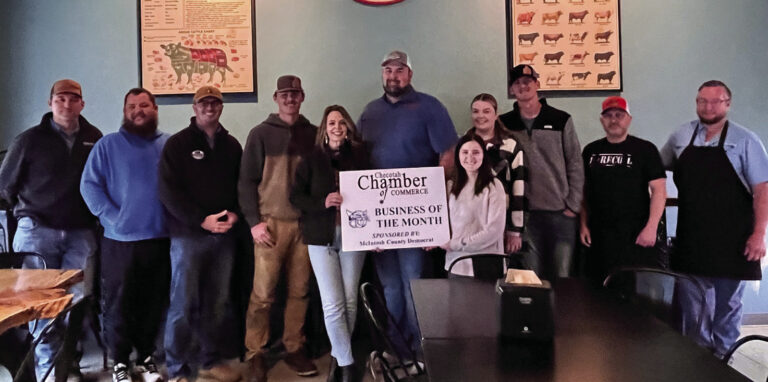 Business of the Month
The Checotah Chamber of Commerce has chosen Watson Farms Meat Processing & Market LLC as its Business of the Month.
Watson Farms is owned and operated by Damon and Robyn Watson and was established in 2021. Their Checotah store in located at 311 N. Broadway. They also have another store in Muskogee.
Their hours are Monday through Friday 10 a.m. – 6 p.m. and Saturday 10 a.m. – 2 p.m.
Watson Farms is a family-owned business that offers fresh local meat as well as many other local products from within the surrounding area.
They have a butcher on site at all times that can cut any piece of meat to the customer's satisfaction. Plus their customer service is friendly and welcoming.
Stop by or call them today at 918-473-0326.