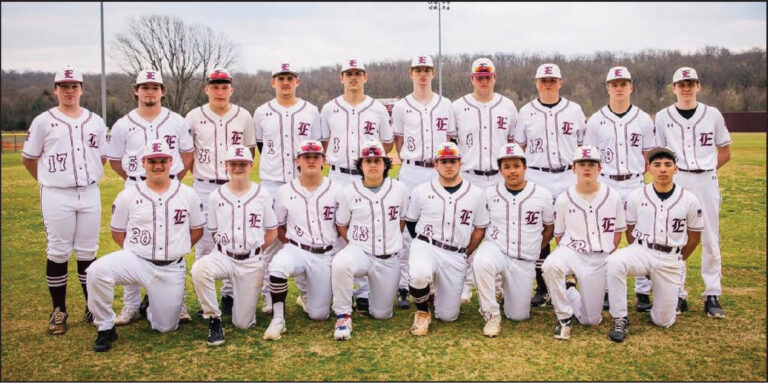 Eufaula Ironheads win Bi-District Championship
The Eufaula Ironheads (1714) will travel to regional action after sweeping Hugo 4-3 and 11-4 on Friday to win the Bi-District Championship. It was a battle of pitchers and great infield play by both teams; in game one, Hugo led 3-0 at the top of the seventh inning. With their backs to the wall, the Ironheads came alive when Brett Pippenger hit a homerun in the seventh to spur a four-run inning and finally getting the 4-3 victory.
Senior Luke Adcock was on the mound for the Ironheads. Adcock surrendered three runs on six hits over six innings, striking out six.
Brett Pippenger went 1-for-2 with an RBI, JP Hicks 1-for-3 with an RBI, Draven Gragg l-for-2 and Hayden Robinson went l-for-3 at the plate for Then with Muldrow we had just a couple of miscues defensively and they took advantage of a few too many walks. We hit it hard at times but some were right at somebody and we just couldn't get the big hit with people on base we needed. The girls played really hard on Friday and never quit. I was really proud of our effort and attitude, giving ourselves a chance and competing until the last out.
The season was fast and furious and I feel like we got better as the season went on. Our girls showed up and competed week in and week out. We found ourselves in the regional tournament again. Our girls compete with a lot of effort and class and that means the world to me," Eufaula head softball coach Ryan Green said.