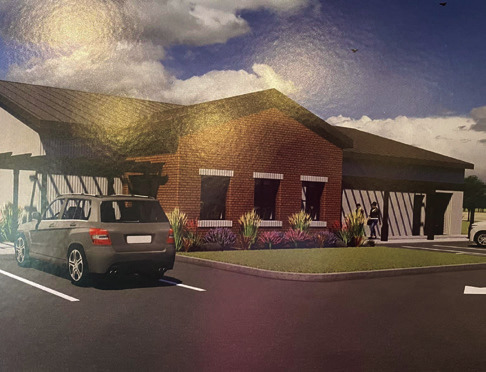 Groundbreaking ceremony at Freedom House scheduled for May 11
Freedom House just celebrated their Spring Tea and their graduates from their program on Saturday, April 29. _eir theme was Celebrate! Look what the Lord had done! Well now they are celebrating even more with what seems to be another impossible goal accomplished over the weekend.
"I asked for a few to believe with me in what seemed like an impossible goal with us, but not with our God," Freedom House Director Kathy Love said. "We needed to raise an additional $50,000 for dirt work for our Freedom Worship and Event Center.
Thanks be to God an anonymous donor matched up to $25,000 to make this dream a reality! Our groundbreaking ceremony is now scheduled for May 11 at 11 a.m. here at Freedom House. A rainout date has also been scheduled in case. It is May 25. We plan to host an open house immediately following the groundbreaking ceremony. We invite everyone to come celebrate with us! Look what the Lord has done!"
Freedom House ladies come to the facility looking for help from addictions of this life and find their freedom in Christ. These ladies also work diligently throughout the Checotah community and beyond helping in many ways and ministering to others in need.
Freedom House is a 12-month discipleship program for women ages 18 or older with life controlling issues who are ready for change in their lives and who then go on to say "Lord what the Lord has done in my life!"