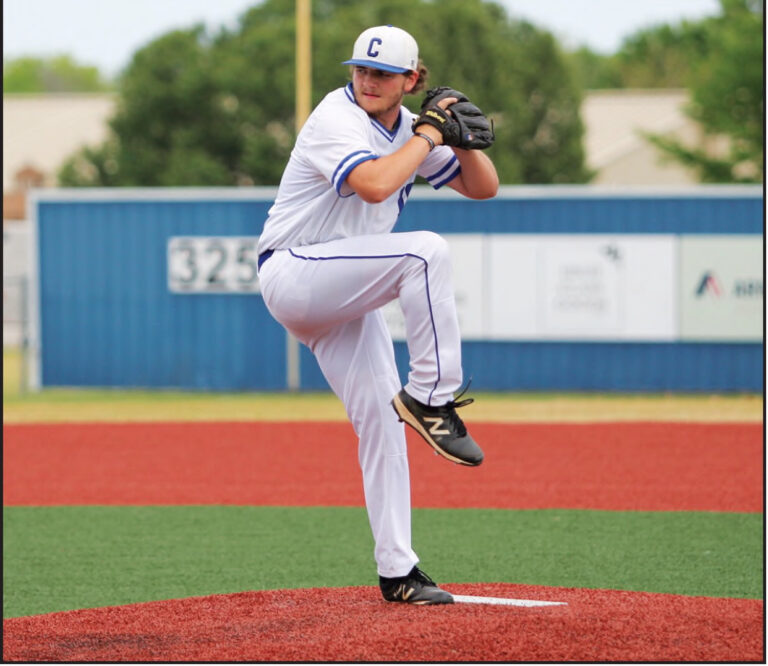 Wildcats season comes to an end
The Antlers Bearcats handed the Checotah Wildcats an 11-1 defeat in game one and shut out the Wildcats 10-0 in game two in district action at Antlers on Friday. The Wildcats end the season under head coach Bret Bouher 9-25. No other information was made available at press time.
On Monday the Porter Pirates topped Checotah 136. The Wildcats had a hard time trying to contain Porter's high-powered offensive as they gave up 13 runs in the contest.
Checotah scored first in the first inning to take a 1-0 lead but Porter rambled off three runs in the second inning to take a 3-1 lead but Checotah battled back and scored a pair of runs to tie the game at 3-3. Jadon Casey hit a single and Dylan Robinson grounded out.
Checotah head coach Bret Bouher used four different pitchers in the game. Jacob Jones started the game on the mound for the Wildcats. He went two innings, allowing two hits and three runs while striking out two and walking one. Bouher used the following pitchers in relief after taking Jones out of the game; Jonah Marshall, Levi Lowe and Dylan Robinson.
The Wildcats scored three runs in the third inning to take a 6-3 lead. However, Porter's pitchers had Checotah scoreless for the remainder of the game while they blew the doors off in the fifth inning scoring eight runs to take a commanding 11-6 lead. Then Porter added a pair of runs in the seventh to seal the 13-6 victory. Lane Elliott and Bronson Bouher both went 2-for-4 with an RBI, Charles Collins and Marshall both went 1-for-4 and Jadon Casey finished going 1-for-2 with an RBI.