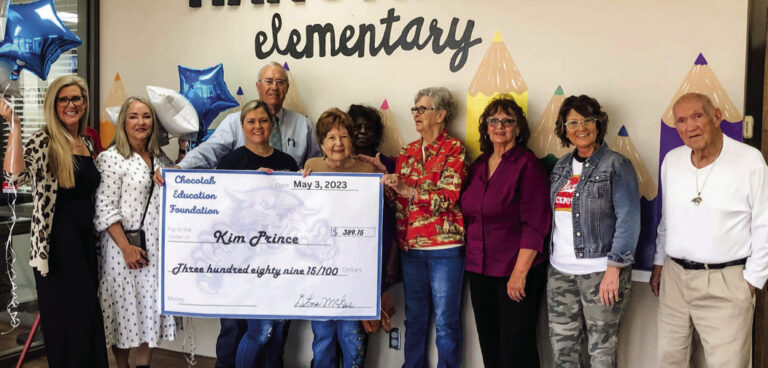 CFAE "Prize Patrol" grants teachers' wishes
_e Checotah Foundation for Academic Excellence grants were awarded to educators last week. Checotah Public School educators submitted 47 grant applications for consideration this year.
"Notifying winners of their awarded grants is always an exciting day for CFAE! It's like our own little "Prize Patrol!" CFAE Vice president Sharlene Eddy said. "Although we could not award them all, a committee of several CFAE board members selected 15 winners. _e selection committee awarded the grants based on the merit of the application request. _e applicants' names were hidden to avoid any degree of favoritism and we awarded 15 grants for a total of $6,057.40.
CFAE is a non-prot 501(c)(3) organization focused on aiding and promoting Checotah Public School educators and their students. CFAE was incorporated February 20, 2001 and is still going strong today.
"We want to congratulate all the selected winners! We appreciate all of our amazing CPS educators! _ank you for all you do to make our schools and students the best!"
Anyone who would like to help support Checotah Foundation for Academic Excellence, Inc. through monetary donations can do so by donating to the address below. All donations are tax deductible. Simply mail a check to: CFAE, Inc. P. O. Box 44 Checotah, OK 74426 Any and all donations are greatly appreciated.
In the past 20 years CFAE has given 262 grants to CPS educators totaling $109,596.05.