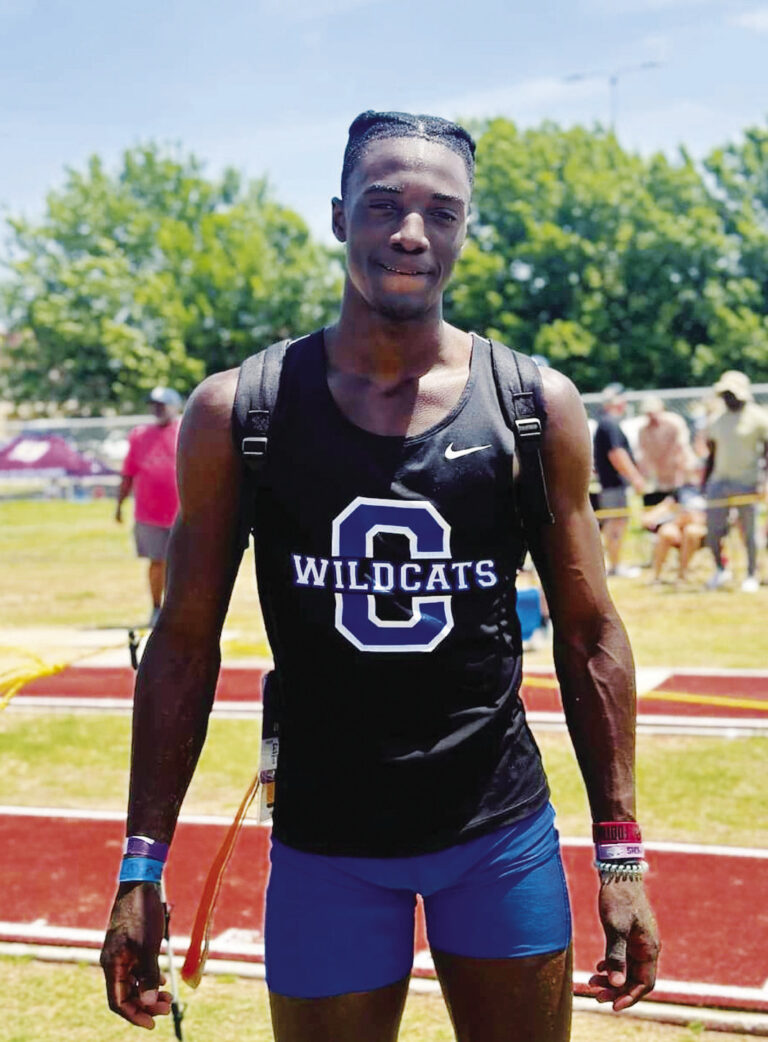 Checotah's Thomas wins State Long Jump
Elijah Thomas of Checotah won the Class 4A long jump at the Oklahoma Secondary Schools Athletic Association (OSSAA) State Track and Field meet in Ardmore on Saturday. Thomas also placed third in the 100-meter dash. Damontre Patterson of Sulphur won the event in a time of 10.58, Cealm Kilpatrick of Sallisaw was second with a time of 10.61 and Thomas third with a time of 10.97.
Thomas won the long jump event with a jump of 24-02.50. Trenden Collins of Muldrow was second with 22-06.50 and Rayne Major of Pauls Valley was third with a jump of 22-06.00.
I am just really proud of Elijah, he doesn't stop working to the best in what he is doing. I asked Elijah how he felt to be a state champion, he said "I don't know, but it feels really good" with a big smile on his face," Checotah head track coach Zac Ross said.
Thomas is a four sport athlete that already has received offers from Kansas State, Oklahoma State, Arkansas and the University of Oklahoma.
The Checotah 4×800 relay team placed 16th overall with a time of 9:22.49. The team consisted of Tyler Orman, Hudson Pollard, Cooper Cutbirth and Izayah Tayde.
"THe 4×800 team did a great job, for three freshmen and a sophomore, they really have a lot to look forward to in the future. I was proud of their effort at the state track meet," Ross said.