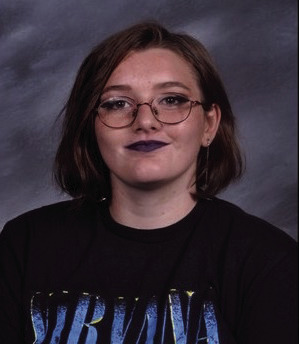 Details emerge in Okmulgee County homicides
Victims identified; motive unknown
Okmulgee Police Chief and District 25 Violent Task Force Commander Joe Prentice shared details related to the deaths of seven people near Henryetta during a press conference Wednesday a_ernoon, May 3.
Prentice was joined by Okmulgee-McIntosh County District Attorney Carol Iski and Sheri Eddy Rice, as he released further details of the ongoing investigation.
Prentice stated six victims had been shot in the head from one to three times by Jesse McFadden, age 39, who was a convicted sex oender, who then shot himself.
victims were identi_ed as McFadden's wife, Holly, 35; and her children, Rylee Elizabeth Allen, 17; Michael James Mayo, 15; and Tiany Dore Guess, 13; along with Ivy Webster, 14, and Brittany Brewer, 15, who were friends with Tiany.
victims were found Monday on McFadden's rural Oklahoma property, just east of Henryetta on Holly Road near a creek and in a heavily wooded area.
According to Prentice, Holly, Tiany, Michael Mayo and Jesse McFadden were found in the same area. Ivy Webster, Brittany Brewer and Rylee Allen were spread out in the woods.
All had been shot with a 9 mm handgun, Prentice stated, which was found near McFadden. Ivy Webster, Britney Brewer, and Rylee Allen were all shot once in the head. Tiany Guess and Michael Mayo were shot twice in the head and Holly McFadden was shot three times in the head.
_rearm had been purchased in January 2022 by Holly Guess, who married McFadden in May 2022.
" evidence is that Jesse McFadden murdered six people and then killed himself. Beyond that, I don't know what his thought process was," Prentice said. "I'm not going to express a theory because I follow the evidence, and I don't have any evidence about what the motive was."
McFadden was reportedly last seen in Henryetta Saturday night, Prentice added, and there was no evidence that another person was involved in committing the crime.
bodies apparently had been moved to the wooded area from where they were originally killed.
The discovery of the bodies came on the same day that Jesse McFadden was scheduled to stand trial on charges he solicited nude images from another teen while he was already in prison on a rape conviction from 2003.
On May 1, 14-year-old Ivy Webster and 16-yearold Brittany Brewer, who were visiting the McFadden family over the weekend, were reported missing, after they failed to return home. Concerns grew when McFadden failed to appear at his long-delayed jury trial.
An alert was issued that morning as law enforcement sought any information about the whereabouts of the two teens.
Due to the complexity of the case, the Okmulgee County Sheriff 's Office sought the assistance of the District 25 Violent Crime Task Force to assist with the investigation.
The search for the two teens and McFadden ended after a warrant at the McFadden home yielded the tragedy that claimed the lives of seven people.
On Monday evening, the Oklahoma State Bureau of Investigation was assisting the District 25 Task Force in collecting evidence around the property, as positive identification and how they were killed was made by the State Medical Examiner.
How much of McFadden's background was known to family and the community is not known.
Oklahoma Department of Corrections prison records show Jesse McFadden was convicted of first-degree rape in 2003. He had been sentenced to 20 years in the sexual assault of a 17-year-old, but was freed three years early, in part for good behavior.
The prosecutors in the 2003 case objected to any early release from prison, stating that McFadden had tied a 17-year-old's hands and feet to bedposts, cut her shirt off and raped her at knifepoint. He threatened to use the knife on her if she "did not shut up," court records stated.
The investigation continues into the case, however lawmakers are looking to closing some loopholes that would keep anyone convicted in sex crimes behind bars.
State Rep. Scott Fetgatter stated that what happened was "absolutely unacceptable" and is taking steps to remedy the problem.
Families of Webster and Brewer are searching for answers into their loved one's deaths.
In an interview with the media, the father of Ivy, Justin Webster wants answers and holds someone accountable for what happened.
"There needs to be repercussions and somebody needs to be held accountable," he stated. "They let a monster out. They did this."
"Oklahoma failed to protect families," Holly's mother, Janette Mayo, told reporters. "And because of that my children — my daughter and my grandchildren — are all gone. I've lost my daughter and my grandchildren and I'm never going to get to see 'em, never going to get to hold them, and it's killing me."
As to the reason why McFadden would commit such a heinous act, will probably never be known.
Chief Prentice would not speculate on whether that is what led to the shooting of innocent victims.
He did mention a series of Facebook messages that were sent Sunday to the victim in the 2017 case.
McFadden seems to blame the young woman for what he was about to face in court on Monday.
His "great life" was now crumbling, because of the soliciting and possessing images of child sex abuse charges, he wrote.
"Now it's all gone," he stated in the text. "I told you I wouldn't go back. This is all on you for continuing this."