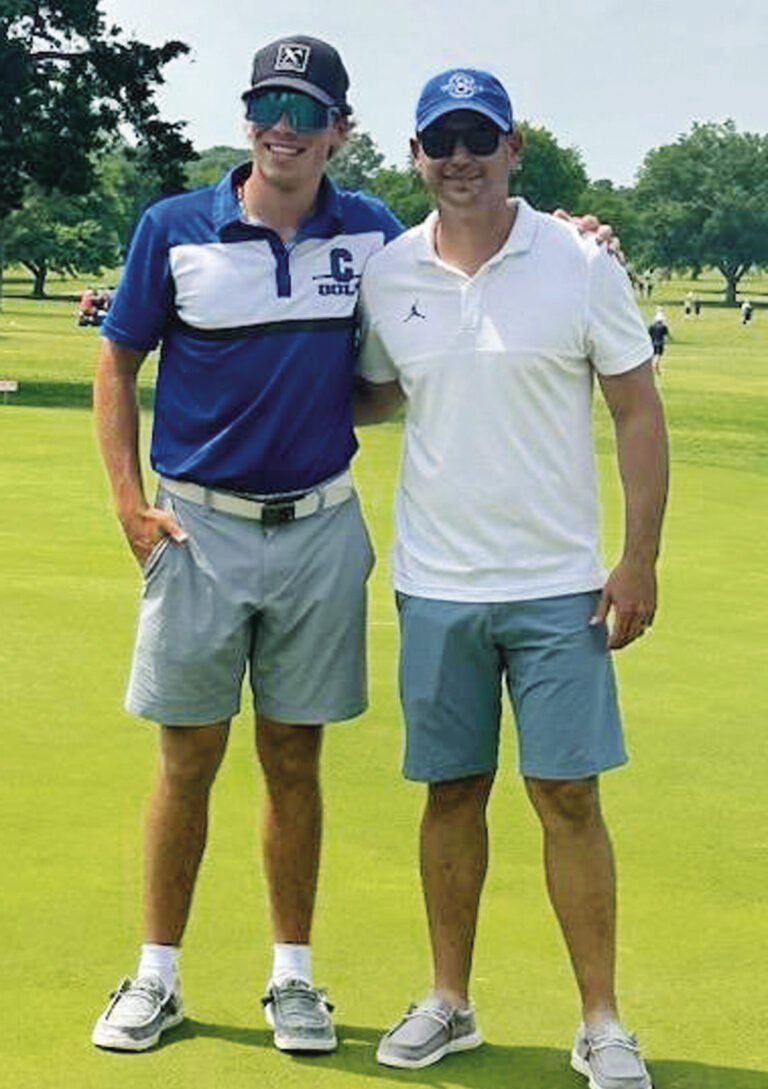 Checotah's Carter Stewart ends golf season in Top 12
Checotah senior golfer Carter Stewart ended his high school career this past week at the Oklahoma Secondary School Athletic Association (OSSAA) Class 3A state golf tournament in Ardmore, Oklahoma. Stewart shot an impressive 76-82 and 78 to finish 12th overall with a score of 236.
Plainview won the event with a score of 899 followed by Kingfisher 948 and Lone Grove third with a score of 978.
"I'm really impressed with how Carter competed. He could play with anyone on the course today. He doesn't get rattled or intimidated and he has fun playing the sport he loves. Finishing 12th out of the entire state is pretty good. I know he will be successful at the next level and I was just honored to be a part of his high school experience. He is a wonderful young man to coach," Checotah head golf coach Jason Dowdy said.
Stewart earned a spot on the All-State golf team with his performance at Ardmore and will compete this summer in tournament play. Stewart already received a scholarship to play golf at Northeastern State University.