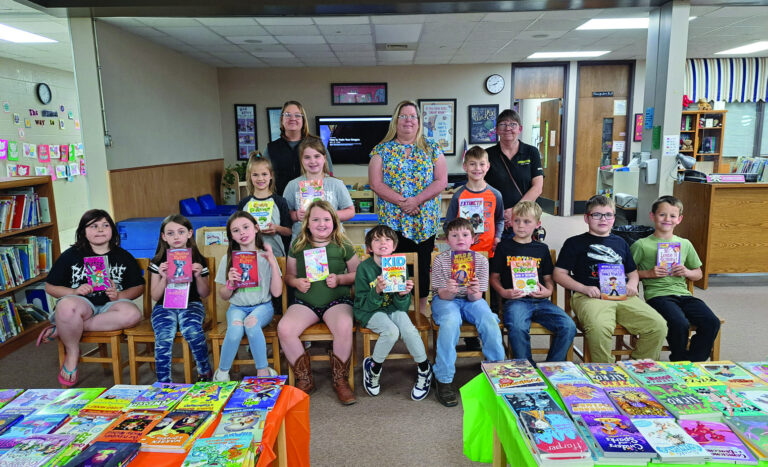 Dollar General donates to Marshall Elementary
Marshall Elementary had a devastating flood from a broken waterline back during their winter break. Luckily one of the maintenance personnel happened to see the water pouring out from under the door but the flooding had already destroyed many books and damaged a lot of shelves in the school's library.
That's when Librarian Veronica Martin applied for a grant and was rewarded with 2,500 new books for the library and the students of Marshall Elementary.
"Dollar General was the main supplier of the books, " Martin said. "They also supplied us with ten air purifiers for our building which have been a great help."
Dollar General representatives, District Manager Tiffany Francis, and store managers, Sandy Thompson and Misti Marlow dropped by Marshall last week to see how the children were enjoying their new books. Several classes enjoyed getting to pick out a new book from the library and each child also got to take a book home to keep. Some books were even signed by the author.
Martin expressed her appreciation for the grant and stated that this was the first time she had ever written a grant but was pleased that they actually received the much needed help to restore t heir library to its best.