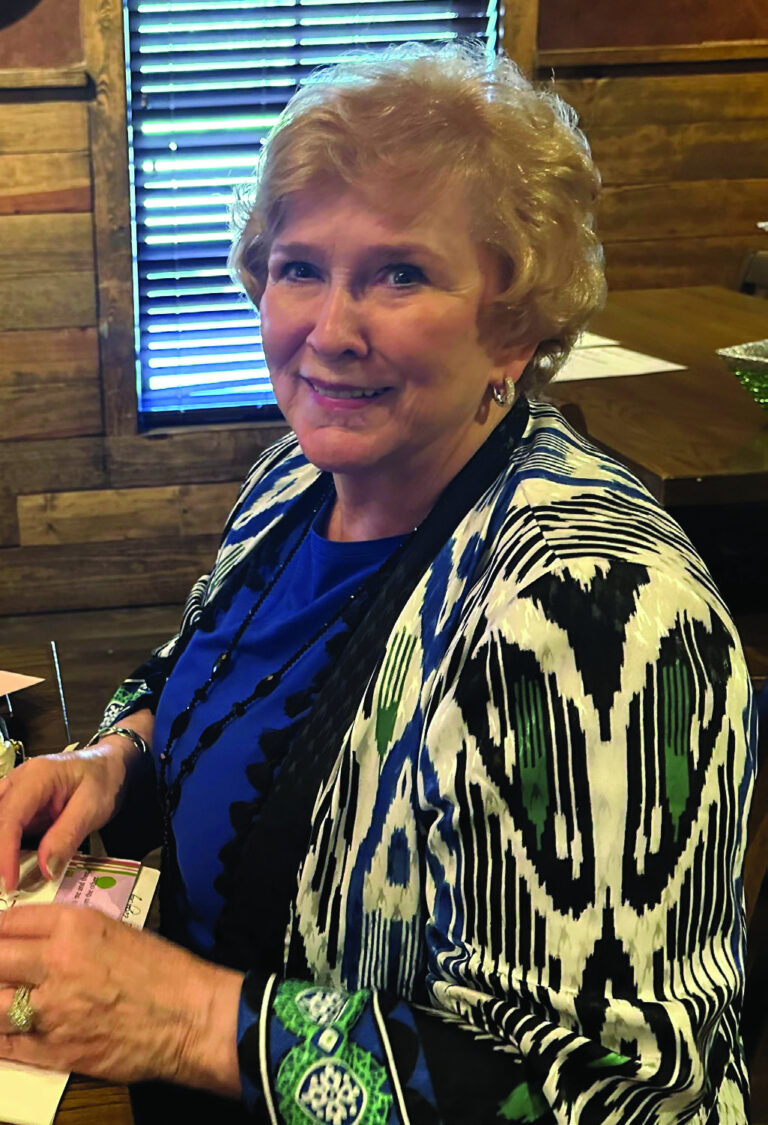 Karen Harding named Sister of the Year
Members of the local chapter of Beta Sigma Phi sorority held their annual Anniversary Dinner on April 11 at Colton's Steakhouse in Muskogee. Karen Harding was awarded the 2023 Sister of the Year and presented with a silver charm bracelet.
In addition to Harding, in attendance were Carole Hayes, Gayle Johnson, Sally Meador, Karen Myers, Gretchen Payne, Kathe Smith, Kay Wall and Maura McDermott Wood. Shirley Davis had to miss.
The table was beautifully decorated by Kathe Smith. Each sister received party favors and a lemon balm seedling to plant in their garden.
The theme for 2022-23 was "Friends at Your Fingertips." Sorority sisters are there for each other through thick and thin, and this last year was no exception.
The group meets monthly from September through May each year, with periodic social outings such as attending productions at Muskogee Little Theatre, movies, museum visits, and dinners.
Beta Sigma Phi International (ΒΣΦ) is a non-academic sorority with 200,000 members in chapters around the world. Founded in 1977, the local chapter, #XP3902, has been meeting for 46 years.
Meetings will adjourn for the summer, and the sorority will meet again in September.