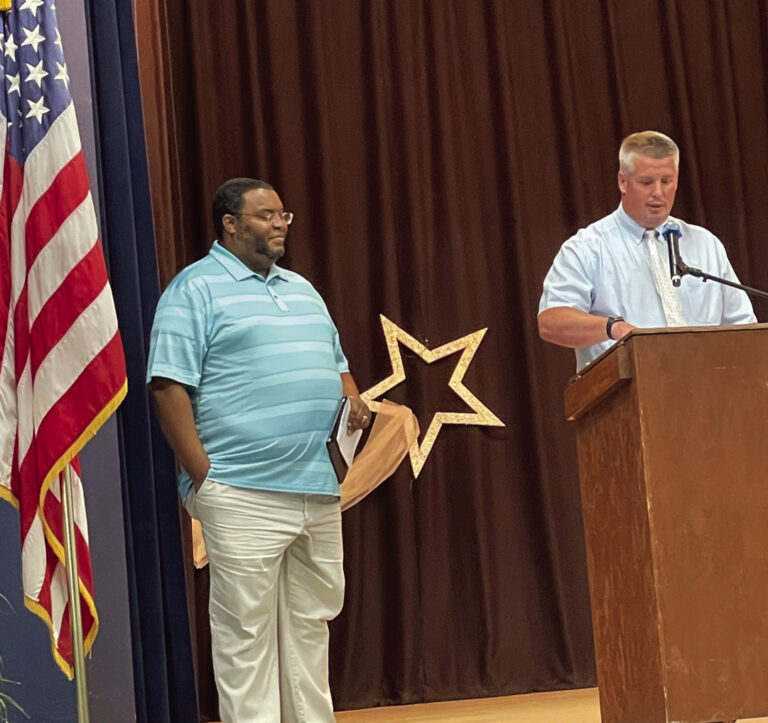 CMS promotes the Class of 2027
Checotah Middle School celebrated their 8th Grade Promotion last Friday, May 19 at the CMS Auditorium.
CMS Principal Jeremy Branchcomb recognized Teacher of The Year Alex Warrior, who was chosen also chosen as Teacher of Today by the Masonic Lodge #86.
Many students received several awards to include exemplary behavior awards, high point club awards, goal-getters awards, reading awards, Honor C awards and Wildcat awards.
Other awards included the Top Ten Percent and special awards given by the following clubs and organizations.
Top Ten Percent of the Class of 2027 included the following students: Klaer Foreman Nathaniel James Jade McPeak Jessica Ogden Benjamin Payne Aaron Vilaysane Shayla Waters Audrie Wornkey Maddison Turney Jacklynn Fishman Matthew Phillips Alivya Strong Natalia Finch Some of the other special awards included these outstanding students: Masonic Lodge "Student of Today" award and $50 cash prize Bailey Burton and Jade McPeak
American Legion Award
Jessica Ogden and Dalton Carter Outstanding Boy and Girl sponsored by Student Council Railee Craig and Mason Rainbolt
Woodmen Life American History Award Alivya Strong
BX of PEO Key to the Future Awards and $50 scholarship Isabella Henson and Audrie Wornkey
Citizenship Award from Counselor, Mrs. Burnett Isabella Henson
Perfect Attendance Aubree Jones
Bookworm Award (most AR points) Jeremy Kinnison
Radical Reader (highest Reading comprehension score) Jade McPeak