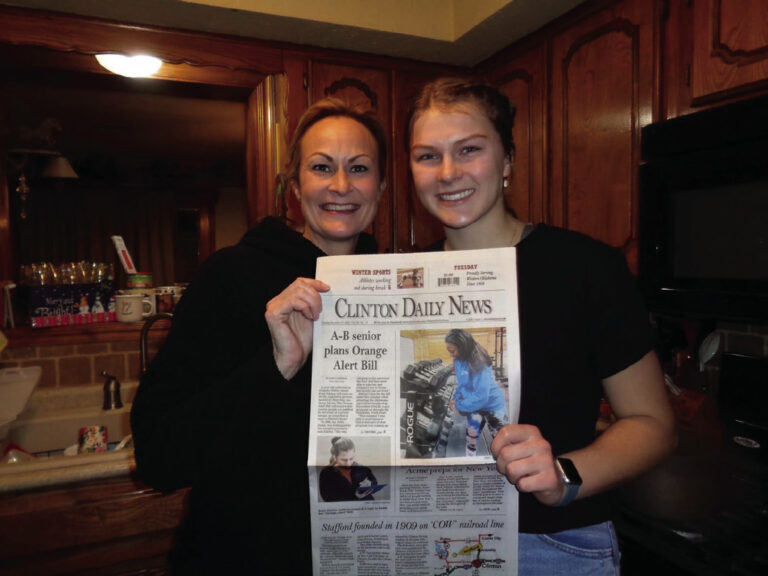 Oklahoma high school student creates law prior to graduation
The vision of Oklahoma FFA is to provide the next generation of leaders who will change the world, and Arapaho-Butler High School FFA member Katie Edelen embodies that vision.
May 12, 2023, was a big day for Edelen. The high school senior walked across the stage to receive her diploma just hours after Oklahoma Gov. Kevin Stitt signed her Orange Alert bill into law.
While Edelen's friends were lounging by the pool or sleeping in last summer, the FFA member from Arapaho-Butler High School was working on an original piece of legislation that would later become House Bill 1546.
The bill, drafted by Edelen as part of a Farm Bureau summer camp, would notify residents about escaped inmates in their area. It is a very personal issue for Edelen, whose aunt, Jamie Allen, was abducted by two escaped inmates in 2006.
Allen survived the abduction, but her niece recalls hearing the horror story many times growing up. If her aunt had known the inmates were at large that day, the traumatic event might have been avoided.
Edelen was excited when she heard the Orange Alert bill received the governor's approval.
"Maybe this law can save a life," she said. The passage of the new law gave Edelen's aunt even more reason to celebrate her niece's high school accomplishments.
"Katie Sue has brought a ray of sunshine to a dark situation," Allen said.
HB1546 takes effect Nov. 1.