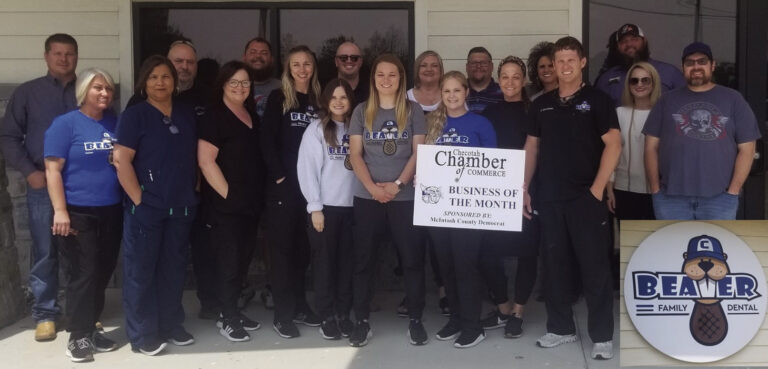 Business of the month
Beaver Family Dental
The Checotah Chamber of Commerce has chosen Beaver Family Dental as their Business of the Month.
Beaver Family Dental was established in 2021 and is owned by brothers, Aaron and Allen Beaver.
They provide general dentistry services such as cleanings, exams, fillings, roots canals, crowns and extractions. They also have a lab on site so they can make dentures in a day.
Beaver Family Dental, located at 103 Industrial Rd. in Checotah, is a unique, locally owned dental practice providing high-quality dentistry in a comfortable, modern setting.
Business of the Month is sponsored by the McIntosh County Democrat.