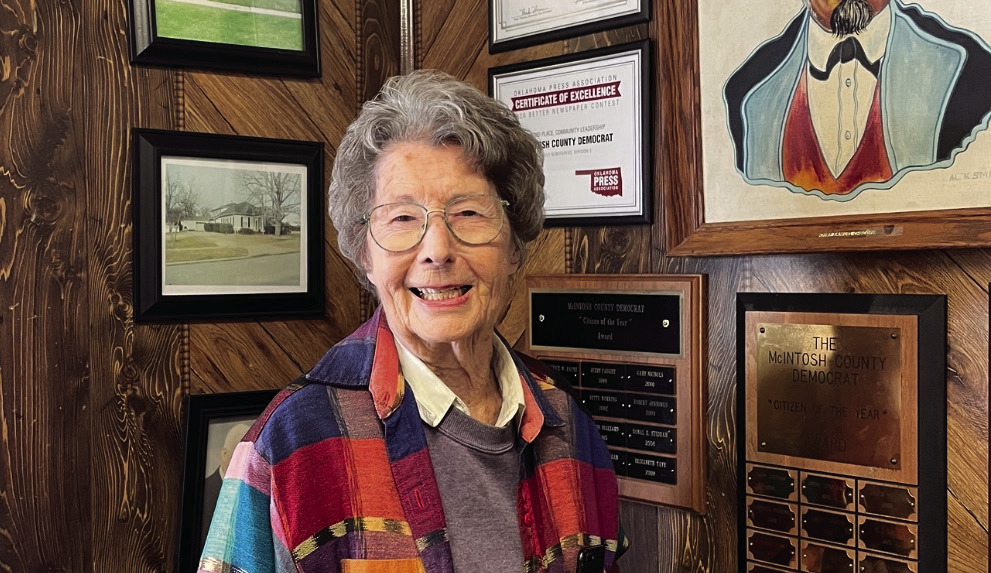 Old Settlers Day coming June 10
Checotah's 57th Old Settlers Day is scheduled for Saturday, June 10. So make plans to spend the whole weekend having a good time at the Checotah Round Up Club on Friday and Saturday night starting at 8 p.m., and all day Saturday with vendors, games and a parade.
Start the day o_ right with a pancake and sausage breakfast hosted by the Checotah Lions Club from 7 a.m. 9:30 a.m. at the First United Methodist Church Fellowship Hall at 419 W. Gentry. Cost is only $5 for individuals and $20 for a family of four or more (children 10 and under).
_ere are a lot of festivities on Saturday, like turtle races, frog-jumping contests, water in_atables, kid train rides, pony rides, a seed-spitting contest, balloon toss, bungee jump, swings, a mechanical bull and more. Activities start at 9 a.m. under the stoplight on Gentry and Broadway.
A new event is the Fire hter's Challenge where crew members will battle for the rights of a traveling trophy. It will happen at 11 a.m. in front of city hall.
_e Old Settlers Day parade will start at 3 p.m. and will have cowboys, horses and more, so don't miss it.
For more information contact the Checotah Chamber of Commerce at 918-473-2070.