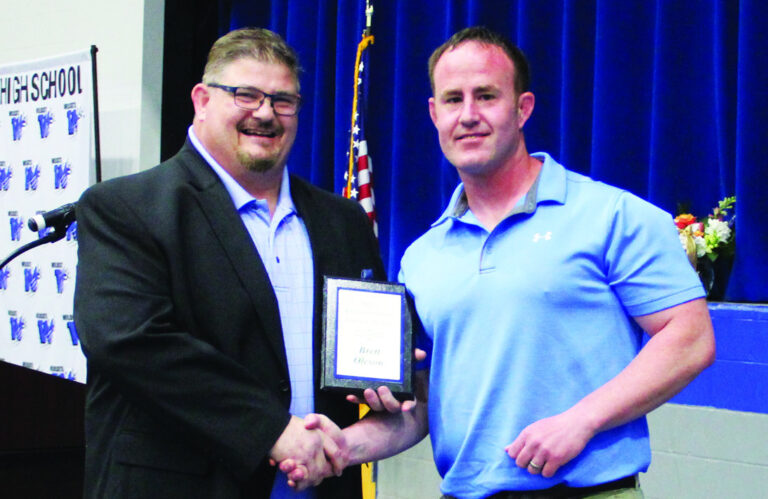 A: Main, B: Sports, Main
June 1, 2023
Oleson named McIntosh County Democrat Coach of the Year
McIntosh County Democrat sports editor Rodney Haltom presented Checotah head wrestling coach Brett Oleson as the 2023 McIntosh County Democrat Coach of the Year.
"This coach is an exceptional coach that has never given into small town politics.
His program is recognized as one of the toughest programs in the sport.
He once told me, "Circumstances do not change the responsibility of a coach."
How profound a statement and it's so true. No matter what happens, whether it's an injury to a player, an off-field situation or an eligibility issue, a coach still has to have his team and athletes prepared, both physically and mentally. Then he must have a game plan to execute and compete at a high level.
"Coach Oleson has developed multiple Oklahoma Secondary Schools Athletic Association (OSSAA) State wrestling champions in his program including three collegiate wrestlers," Rodney Haltom said.
Coach Oleson received a standing ovation from the Checotah student athletes as he received his award.