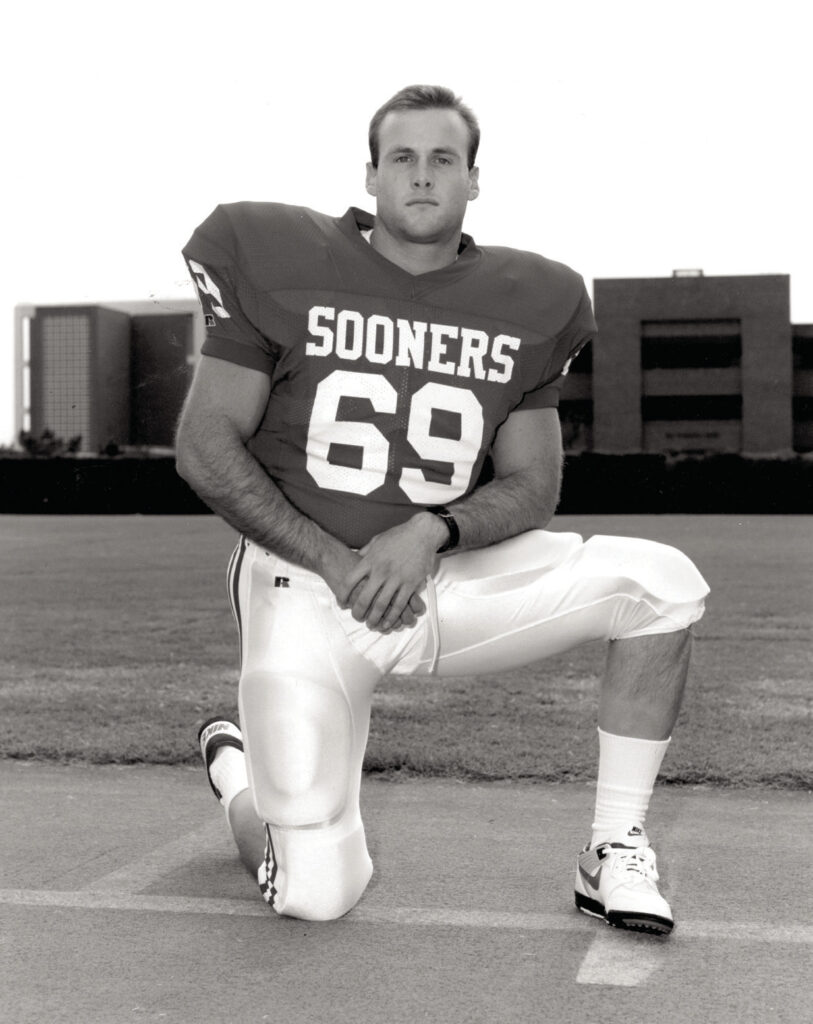 Players of the past
Greg Dixon – living lessons taught
A 1985 Checotah graduate, Greg Dixon was one of many players that Hall of Fame coach Ray Grandstaff coached but was the only one that outworked any player Grandstaff had on his teams in any era.
"Greg was as good of a player that I ever coached. He had a terrific attitude and an even greater work ethic. He was here every day to work out and some days he would be waiting on me to open the doors to our workout facility," said Grandstaff.
Dixon, 6 ft. 2 inches 220 lbs., played several positions like tailback, linebacker or defensive end among others. Checotah and Dixon were very successful in the early and mid 1980's. The battles with archrival Eufaula were as tough and competitive as any time in history.
Dixon, along with teammates, David Shoemaker and Bill Osmond, were anchors for those Wildcat teams. In 1985, University of Oklahoma recruiter Charlie North came to Checotah. North looked at football film and evaluated players during practice. When North left Checotah, both Dixon and Shoemaker had scholarships to play at Oklahoma.
"North was a great recruiter. He wanted Greg because of his athleticism and flexibility to play different positions," Grandstaff said.
While at the University of Oklahoma, Dixon played defensive end. He helped Oklahoma win the 1985 National Championship, three Big 8 Championships (1985, 86,87) three Orange Bowl titles and the 1988 Citrus Bowl title. Dixon graduated from the University of Oklahoma with a degree in Law. He worked in the Oklahoma City and McIntosh County D.A.'s office and is now the sitting Judge for Cleveland, Garvin and McClain counties. When asked what characteristics he learned from coach Grandstaff that he incorporates in his life today Dixon said, "To be professional at my craft, disciplined and to conduct myself in the proper manner."
"Coach Grandstaff was a professional. We believed in his program and he brought out the confidence in his players. You could trust and follow him anywhere," added Dixon. Both of his coaches, high school and college, had a profound effect on Dixon's life. Both Grandstaff and Dixon's college coach Barry Switzer are in their respective Hall of Fames.
"I will always remember a quote that Coach Switzer said every day before practice, "Every day you get up, you either get better or you don't."
The Checotah Wildcats began a new era of football under new Head coach Chad Hendricks. Dixon had this advice to give to the 2013 Wildcat team, "Prepare like a champion. Not just in athletics but in the classroom, in your home and in the community."
Dixon was inducted into the Checotah Athletic Hall of Fame this past Fall.