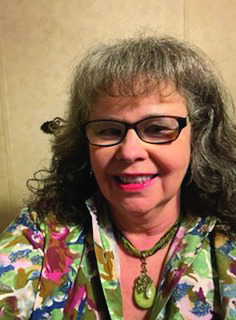 Claudine Delozier Sizemore
Claudine Delozier Sizemore, 67, of Checotah, Oklahoma, passed away Wednesday, June 7, 2023, at the St. Francis Hospital of Muskogee. Claudine was born on Nov 19, 1955, in Ada, Oklahoma, the daughter of Claude and Lela Mae (Newton) Delozier. She graduated from Byng High School in 1974.
On May 4, 1984, Claudine married Glenn Sizemore. She worked as a dental assistant for over 40 years for several dentists including Dr. Hall in Ada and Dr. Shimoon Muskogee. For 30 of those, she worked with Dr. Stanley.
Claudine was Glenn's "sidekick" , always taking care of him. Family was everything. In her free time, Claudine enjoyed going to the lake and helping with the cattle. She was a member of the Eufaula First Baptist Church.
Survivors include her husband, Glenn of the home; son, Mark Edward Johnston of Asher; mother, Lela Mae Delozier Nov. 19, 1955 – June 7, 2023
of Ada; brothers, Larry Delozier of Indiana, Darrell Gene Delozier of Ada, Claude Delozier of Midland, Texas, Earl Delozier of Ada; sisters, Connie Campbell of Ada, Lela Mae Delozier of Shawnee and Patty Howry of Ada; and a host of nieces and nephews.
She is preceded in death by her father, Claude Delozier and seven siblings, Clifford, Johnny, Don, EM, Roger, Jackie and Lee.
A memorial service was held 10 a.m., Monday, June 12, 2023, at the First Baptist Church with Reverend Coy Howry, Reverend J. Ingram, Stanley McIntosh and Roger Thompson officiating.
Services were under the direction of Hunn, Black & Merritt Funeral Home & Crematory.
Online condolences may be made to the family at www.hbmfuneralhome. com.