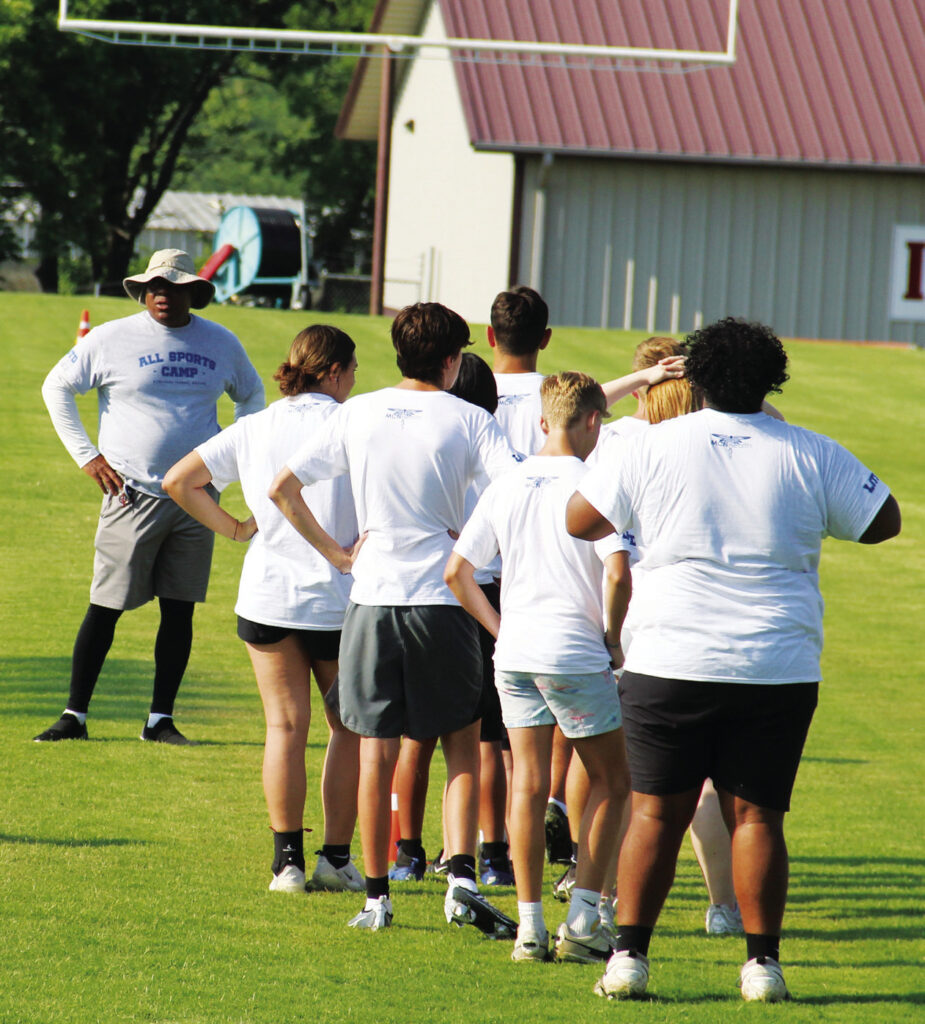 Muscogee (Creek) Nation All-Sports Camp a success
Former NFL Players lead camp
The Muscogee (Creek) Nation All-Sports Camp was held at Eufaula's Paul Bell Stadium June 8. Over 60 participants took part in the camp that was headed by multiple former NFL players, including Sooner great Thomas Lott.
"Being a champion is more than being an athlete. It's the way that you conduct yourself. The way you treat your teachers, coaches, parents and classmates," Lott said in his opening speech to the participants.
Camp participants were introduced to speed, agility and drills in the three-hour camp.
Lott along with Jimmy Rogers and other college and professional football players were the camp's instructors. The long list of accomplishments by these former professional athletes is highly impressive.
Thomas Lott was a very successful quarterback at the University of Oklahoma. Lott was a sixth-round pick by the St. Louis Cardinals in 1979 and went to play in the USFL for the New Jersey Generals.
Jimmy Rogers was a running back at OU. He went on to the NFL to play for the New Orleans Saints and the Edmonton Eskimos.
Each participant received a t-shirt and an education from some of the most talented and experienced athletes in the nation.
"We as coaches love to help these kids. We know that everyone one of them might not grasp everything we teach them today but it's those few that we reach that makes everything worthwhile. Knowing that we helped a student and pointed them in the right direction to be a good citizen, teammate and student is well worth coming out here. Plus this is Eufaula. This field is sacred to us former Sooners. This is the home of the Selmon brothers and J.C. Watts. We know that if you're from Eufaula that you know how to hit and tackle. We know you're disciplined. And this group here today has been the best to listen and be quiet while we talked to them. We have had a great time," Thomas Lott said.