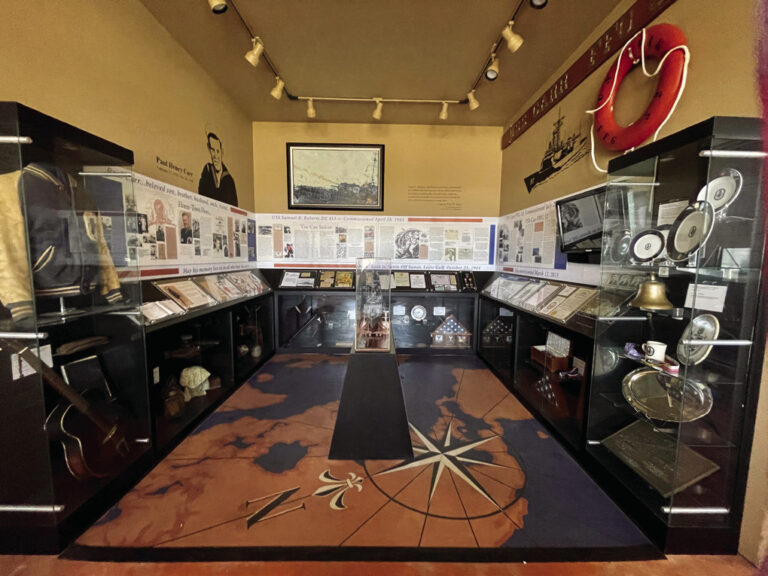 A: Main, News
June 15, 2023
Reunion for USS Carr veterans set for June 24
Navy servicemen and women who served on the USS Carr(FFG-52) will gather for their _rst crew reunion in Checotah, the hometown of the ship's namesake.
More than 60 former shipmates and their family members are expected to attend the event, to be held at the Katy Depot starting around 12:30 p.m. on Saturday, June 24.
_e USS Carr was named for Gunner's Mate _ird Class Paul Henry Carr, a Checotah farm boy who died during the Battle O Samar, on Oct. 25, 1944 while serving on the USS Samuel B. Roberts DE413 (the deepest known shipwreck, discovered in June 2022).
_e USS Carr was an Oliver Hazard Perry-class frigate of the United States Navy, in service from 1985 to 2013.
Paul was an only son with eight sisters; the children and grandchildren of his sisters will host the event, which will include ceremonies, speeches and dignitaries.
For more information about Paul Carr and the USS CARR Crew Inaugural Reunion event contact: Gardner LaMarche – Plank Owner USS Carr & Reunion Organizer – (218) 310-5590 – carrg52@yahoo.com Jerri Holder – Checotah Chamber of Commerce – (918) 348-0459 – checotahchamber@windstream.
Nancy Milam – President, Paul Henry Carr Memorial Foundation (PHCMF) – (918) 830-5192.