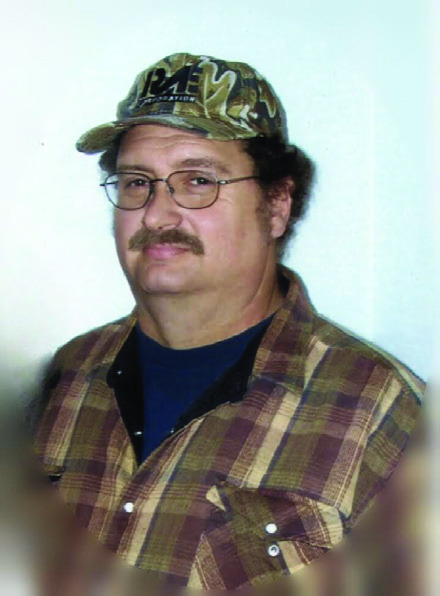 Rockney Lee Longcrier
Rockney Lee Longcrier, 63, of Checotah, made his final lap here on earth and cruised through Heaven's gates on Monday, May 22, 2023. He was born on Saturday, April 9, 1960 in San Bernardino, California to Jesse Longcrier and Patricia Longcrier. Rocky spent most of his school years in Checotah and graduated in 1979.
In May 1980, on a blind date, he met the true love of his life, Betty (Burright). Not wanting a good thing to get away, he quickly proposed marriage. Their journey began on Oct. 18, 1980. Two years later, that journey became a challenge with the loss at birth of their infant son, Jesse Michael. But God is faithful and sent a miracle at the end of the following year, a daughter named Melissa. God's timing is always perfect and to keep things in the family interesting, He sent a "surprise" blessing, a son named Nathan. He arrived the first week of Melissa's senior year of high school.
Rocky was employed at Yaffe Iron & Metal in Muskogee as a forklift operator for more than 30 years.
Some of Rocky's interests included 4-wheelers, collecting die-cast hot rod cars and mowing other people's yards, often for free if they were elderly or couldn't afford it.
He loved cars, anything automotive and especially hot rods and muscle cars. His 1970 Chevelle SS 396 was his most treasured possession. He purchased it his Jr. year in high school and still owned it. Rocky loved car shows and was a longtime member of Rust to Riches Car Club.
His favorite activity was to deliver Christmas gifts to nursing home residents. NASCAR was another love of Rocky's and he cherished the memories of the race he attended at Texas Motor Speedway.
April 9, 1960 – May 22, 2023
He was a big man with an even bigger heart, always willing to lend a hand and help others. He often would stop on the highway to assist strangers having car trouble, then do whatever he could to help them.
Rocky was a loving husband, caring father, faithful son, favorite uncle, a good friend and neighbor. He will be missed by all that knew him.
Rocky was preceded in death by his parents; son, Jesse Michael Longcrier; sister-in-law, Treba Longcrier; father-inlaw, Joe Burright.
He is lovingly survived by his wife, Betty, of the home; daughter, Melissa Longcrier of the home; son, Nathan Longcrier of the home; brother, Guy Longcrier of Checotah; sister, Terri Grimes and husband Kent of Sawyer; mother-in-law, Faye Burright of Council Hill. Rocky is also survived by a host of nieces, nephews, other extended family members, a lifetime collection of friends and no known enemies.
A memorial service celebrating the life of Rocky was held at 10 a.m., Saturday, June 10, 2023 at First Baptist Church Checotah with Reverend Wade Longcrier and Reverend Bertis McLemore ministering. Committal prayers and inurnment will follow at Greenlawn Cemetery.
Per Rocky's request, he wanted everyone to wear a car related t-shirt to his service, such as, car show, NASCAR or car club would be great.
You may share online condolences with Rocky's family at www.garrettfamilyfuneralhome. com The family of Rockney Lee Longcrier, entrusted his care, cremation and services to John & Kim Garrett and the dedicated staff of Garrett Family Funeral Home & Cremation Services. 311 SW 2nd St. Checotah, OK 74426