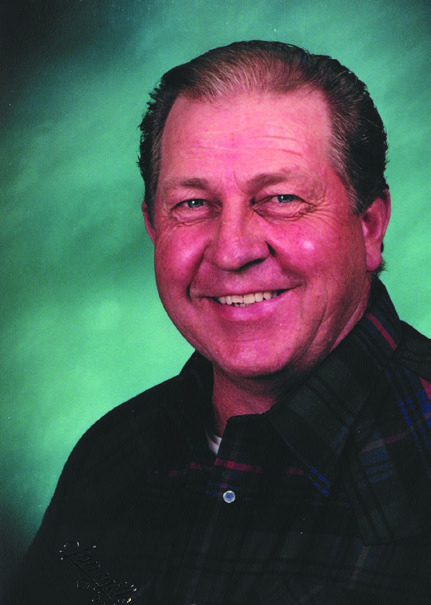 Ernest Wayne "Whitey" Hale
Ernest Wayne "Whitey" Hale, 77, of Whitefield, Oklahoma passed away in Muskogee surrounded by his loving family on Friday June 23, 2023. He was born Saturday Dec. 15, 1945 in Checotah, Oklahoma to Richard Hale Sr. and Irene (Smith) Hale. He grew up in various areas, Porter, Checotah, Wainwright, Haskell Bottom, Boynton, and Oktaha, just to name a few.
On April 24, 1965 he married Sue Skinner. Out of this union came two children, Becky and Richie.
Whitey worked many jobs which he enjoyed; Southwest Porcelain in Sand Springs, Checotah Ready-Mix in Checotah, Options Group Home in Checotah. Eventually starting his own roofing and siding business.
Whitey was saved at Checotah First Assembly of God under Reverend John Moreland, whom he loved and admired his whole life. On Saturday March 27, 1993, Whitey married Judy Richards in Whitefield, Oklahoma. From this union he gained a daughter, Kim.
Whitey was a great son, brother, husband, father and papa. He loved his grandchildren Kyla, Kelli, Samantha, Little Richie, Kristeena and Elliott very much. Whitey loved to coon hunt and loved his prize- winning hounds, Blackie, Cutie, Ann and Ruthie, just to name a few.
He also enjoyed chicken fighting and had many champion roosters over the years. Everything he did, he did with great passion.
He loved his friends dearly and had way too many to name, you all know who you are! If you didn't want to know the truth, then you better not ask him the question, because he was gonna' tell you the truth even if it hurt your feelings. He did not lie! He was a very honest and just man. He will be missed by all who knew him. Especially his children, who loved him with all their hearts and respected the great man he was.
Whitey was preceded in death by his father, Richard Hale Sr.; mother, Irene (Smith) Hale; father-in-laws, Millard Skinner, Donald Pedrow and Earl Osborn; mother-in-laws, Dorothy Pedrow and Nona Osborn; Brothers, John Hale, Tony Hale, James "Bob" Hale, Richard "Pug" Hale Jr., Kenny Hale and Andy Hale. Sisters, Helen Casey and Janie Billings. brother-in-laws, Ray Skinner, Joe Casey, Mike Billings, Calvin Anderson, Ronnie Osborn, and Mike Bailes. Sister-in-laws, Rose Hale and Linda Bailes.
He is lovingly survived by his wife Judy, his children, daughter Becky Clay (Joe), son Richie Hale (Amanda), daughter Kim Basta (Terry). Brother Dennis Hale; Brothers in laws, Roy Rogers and Wayne Cantrell. Sister in laws, Betty Hale, Anita Hale, Jeanie Hale, Pat Hale, Annette Hale, Janette Skinner, Ann Rogers, Noanna Anderson, Judy Kay Osborn, and Janis Cantrell. Grandchildren, Kyla Browning (Ricky), Kelli Banning (Zack), Samantha Hale, Little Richie Hale, Kristeena Basta, and Elliott Basta. Great-grandchildren, Avery, Kyson and Maddyn Browning, Kolby Clay, Keven, Kase and Sasha Pannell. Whitey is survived by many nieces, nephews and other extended family members and a lifetime of friends.
Funeral services for Whitey were held on Wednesday, June 28, 2023 at First Assembly of God in Checotah with Reverend Bud Shackleford and Reverend Justin Villines ministering. Committal prayers and burial followed at Middleton Chapel Cemetery, under the personal direction of John Garrett. Earl "Bubba" Mathews, Charlie Harris, Leroy "Spank" Whittle, Brett McFarland, William Hill and Stevie Don Tankersley served as Casket Bearers. Dean Casey, Ramsey Casey and Keith "Meatloaf " Whittle served as Honorary Casket Bearers.