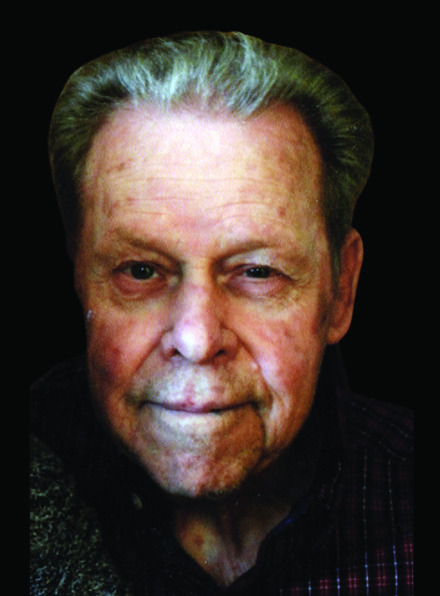 Tommy Neumeyer
Tommy Neumeyer, 90, of Council Hill, entered heaven's gates on Wednesday, June 21, 2023. He was born in Council Hill to Charlie and Lois (Welch) Neumeyer on Friday, January 13, 1933. Tommy grew up in Council Hill and attended Council Hill and Checotah schools graduating from Checotah High School in 1951.
After school he moved to Tulsa and attended Tulsa Business College where he met and married Jeri Dawson on Aug. 23, 1952 at the courthouse in Sapulpa, Oklahoma. After school, Tommy went to work for the City of Tulsa as Superintendent of City Refuge. He retired after 34 years.
After retirement, he and Jeri moved back to Council Hill where they ran cattle, even naming some of them. He was a man that loved being back on the farm.
Tommy enjoyed spending time with his family. He never was much of a chit-chatter. He enjoyed old westerns, especially Gunsmoke. You did not interrupt Wheel of Fortune when it was on. He will be missed by all that knew him.
Tommy was preceded in death by his wife, Jeri Neumeyer, his parents, brothers, Charles, Ben and Bob Neumeyer, sisters, Nettie Jo Robinson, Jan. 13, 1933 – June 21, 2023
Mary Jane Sessions, Jean Jolliff and Becky Freeman; and a grandson, Scott Spencer.
Tommy is lovingly survived by his daughters, Judy McCurdy and Jane Spencer and her husband Kenny, all of Gravette, Arkansas; grandchildren, Tammy Jane McBride and husband Jeff of Andrews Air Force Base, Maryland; Bobbie Lyn McCaslin of Tulsa, Oklahoma; Tommy Wayne McCaslin and wife Rebecca of Oklahoma City, Oklahoma; Shelli Ann McCaslin of Tulsa, Oklahoma; Jeri Elizabeth McCaslin of Jenks, Oklahoma; Brent Dwight Spencer and wife Teresa of Gravette, Arkansas; many great grandchildren and several nieces, nephews and a lifetime of friends.
Services celebrating the life of Tommy were held Monday, June 26, 2023, in Serenity Chapel of Garrett Family Funeral Home, Checotah, Oklahoma, with Reverend Tommy Wayne Mc-Caslin, Brent Spencer and Rev. Rick LaBounty ministering. Committal Prayers and Interment followed at Council Hill Cemetery under the personal direction of John Garrett. Tommy McCaslin, Kenny Spencer, Brent Spencer, Seth Spencer, Brooke McBride and Kyle McBride served as casket bearers.