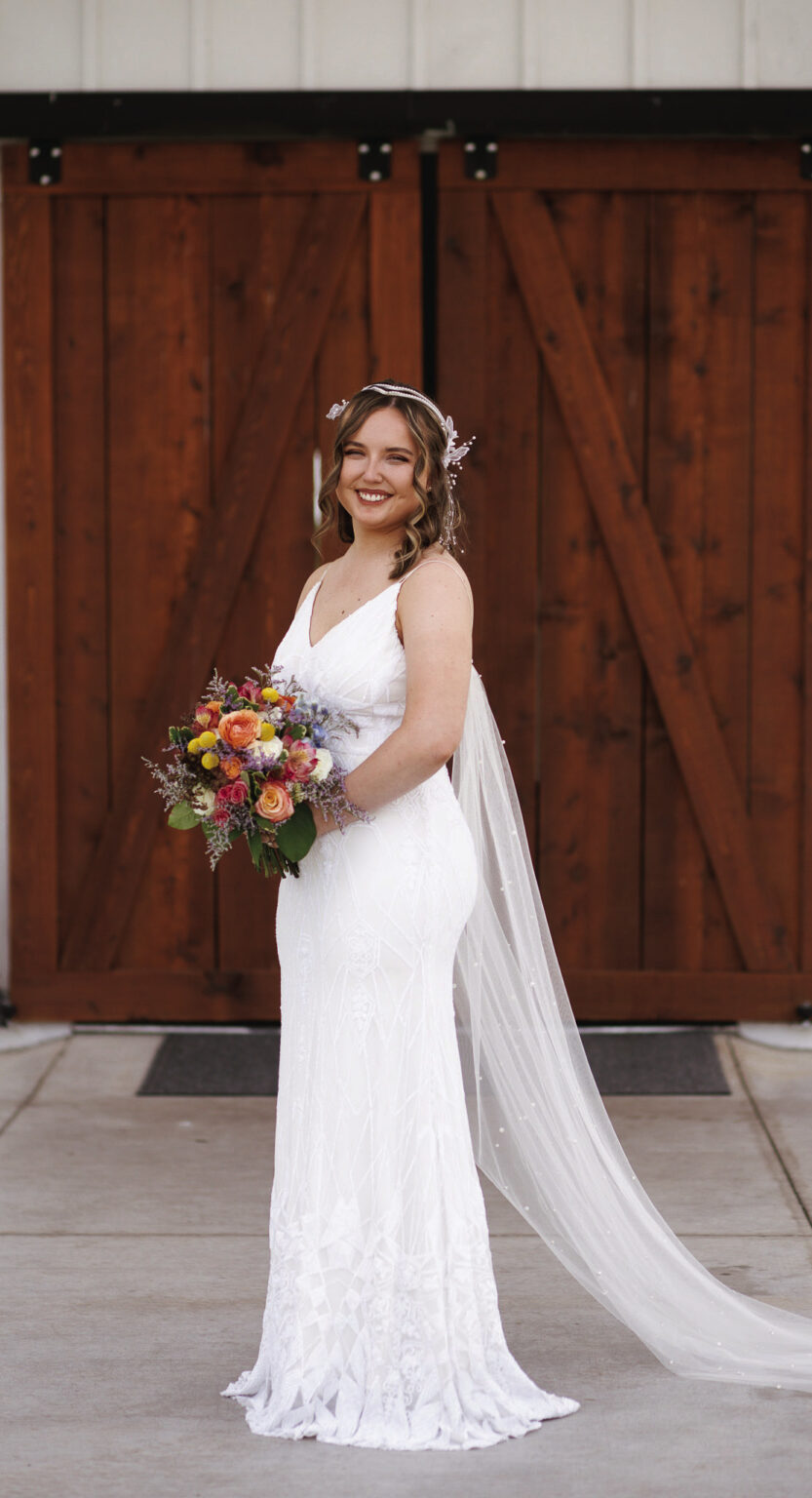 Urquhart-Crowley marry
Ashten Urquhart of Eufaula and Alex Crowley of McAlester were united in holy matrimony on May 21, 2023 at the Eight Ten Ranch in Muskogee.
The bride wore the Lisbon gown designed by Jaclyn Jordan. The white, fitted gown was embroidered with deco sequins on a geometric pattern, giving it a subtle sparkle. The bride also wore a shoulder veil. Colors of the wedding were a Spring floral mix. The floral selection was a variety of Spring flowers.
The service was under the direction of Lance McAfee.
The bride was given in marriage by her parents, Charles and Regan Urquhart.
The Maid of Honor was Emily Crowley. The attendants were her sisters Rebecca Hatfield, Kaitlyn Urquhart and Abigail Urquhart; Mattie Murray, Ashlynn Kinnett, Naomi Nix, Bekah Armijo and Jocelynn Escobedo.
The Best Man was Jersey Lee.
The ushers were Casey Hatfield, Robert Urquhart, Frankie Armijo and Cyrus Johnson.
The wedding reception was also held at the Eight Ten Ranch.
Ashten is the daughter of Charles and Regan Urquhart of Eufaula.
Alex is the son of Bill and Cindy Crowley of McAlester.
The grandparents of the bride are R.L. Simpson III and the late Rosemary Simpson & Audie and Margie Urquhart.
The groom's grandparents are Wesley and Teresa Fly.
Ashten and Alex will reside in Eufaula.
Ashten works in loan operations at the Bank of Eufaula.
Alex is a security guard at the Choctaw Nation Casino.