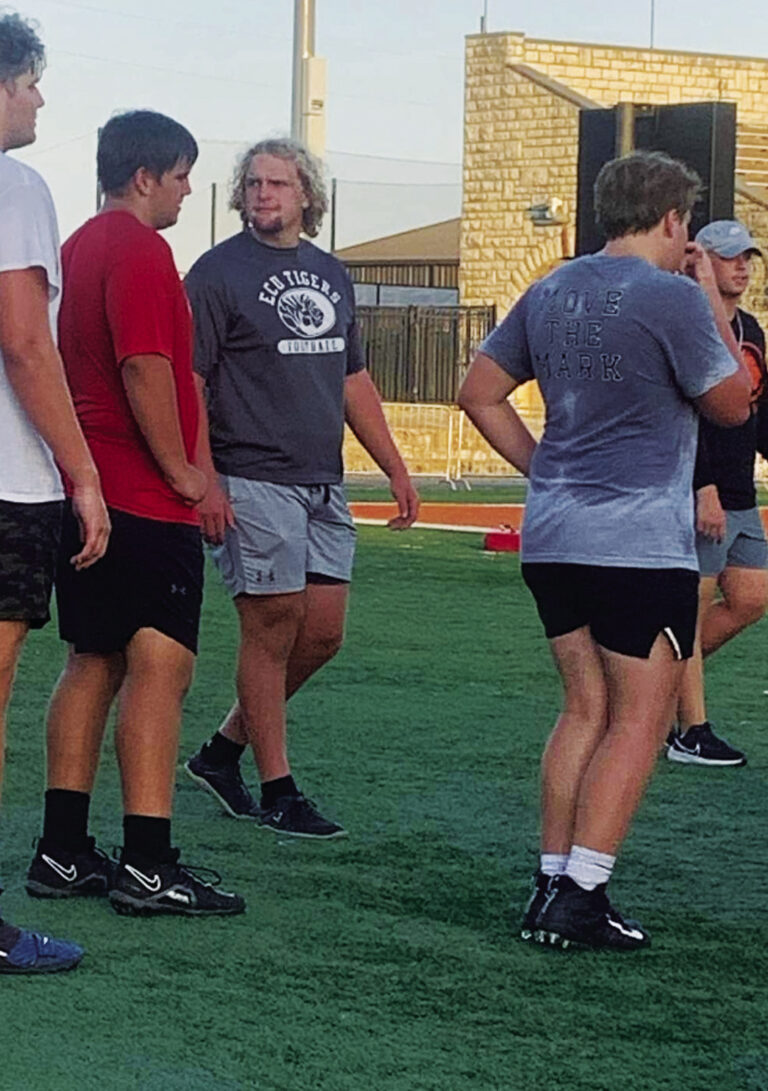 Dodd works out at East Central
Eufaula freshman Trevor Dodd attended a football camp at East Central University. Dodd saw a familiar face as his older brother Ty is a lineman for the Tigers. Ty has worked his way up to the starting offensive tackle position but has played center and guard. His skill level has grown tremendously within the year. He has grown two more inches (6'7", and trimmed down to around the 295-pound mark. His foot work has improved and his ability to see the field as a whole has increased.
Meanwhile Trevor has been dedicated to the Eufaula football program where he could see a lot of time on the offense and defensive lines. He has great size for a 15-year old at 6'2", and 200-plus pounds and tremendous length.