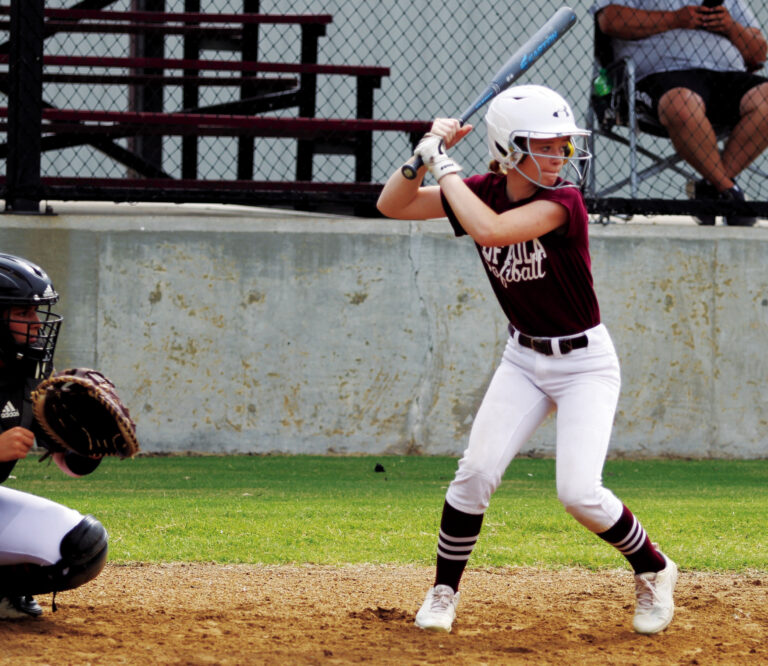 Lady Ironheads knocks dust off in scrimmage action
The Eufaula Lady Ironheads fast-pitch softball team knocked some of the dust off their equipment and uniforms Thursday as they scrimmaged Tahlequah. The Ironheads are coming off a 20-plus-win season and are focused on the 2023 season. Eufaula head coach Ryan Green lost a couple of great and productive players in Shyanne Madewell (transfer) and Liberty Glover (graduation).
However, Eufaula has a stable of quality athletes in the dugout with Kate Pippenger, Avery and Kambry Williams, Kadie Tidwell, Maddie Ballard, Gabrielle Noriega, Rayleigh Peterson and Jadence Efurd.
"We have a lot of experienced kids coming back and we have some freshmen coming in that have the talent to play a part in this team. Overall we're excited about this season and looking forward to competing against some great teams in our district," Eufaula softball coach Ryan Green said.
Eufaula will start the season August 7 at home against the Roland Rangers. Game time is 5p.m.