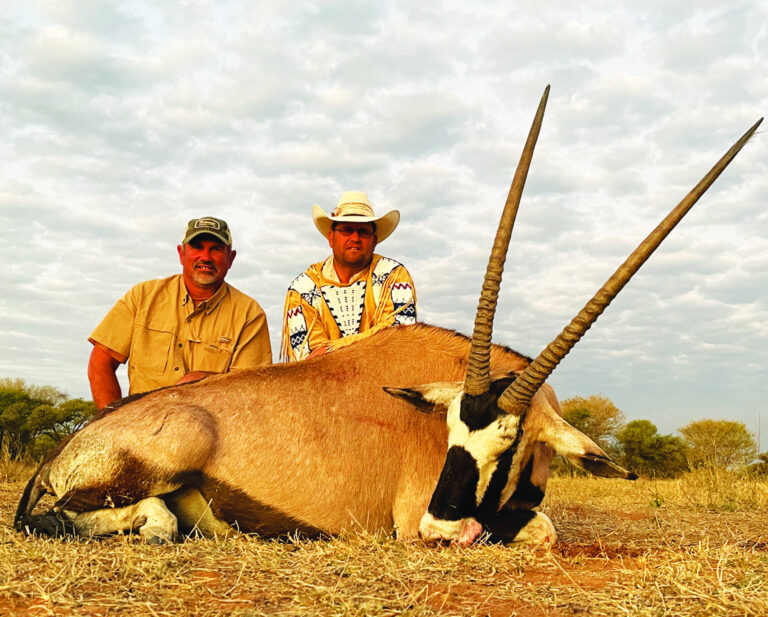 Sports | Outdoors
July 27, 2023
Locals return from African safari
Jason McPeak of Checotah and Ryan Plemmons of Broken Bow recently returned from an African Safari that they purchased at the Tulsa State Fair Ringmasters Gala.
The safari was a fundraiser for the livestock exhibitors at the fair.
The safari location was in the far Northern Limpopo region of South Africa on the Botswana border.
Animals taken were an impala, two gemsbok, zebra, blesbok, kudu, blue wildebeest and several African sharptooth catfish caught out of the Crocodile River.
PHOTOS | COURTESY