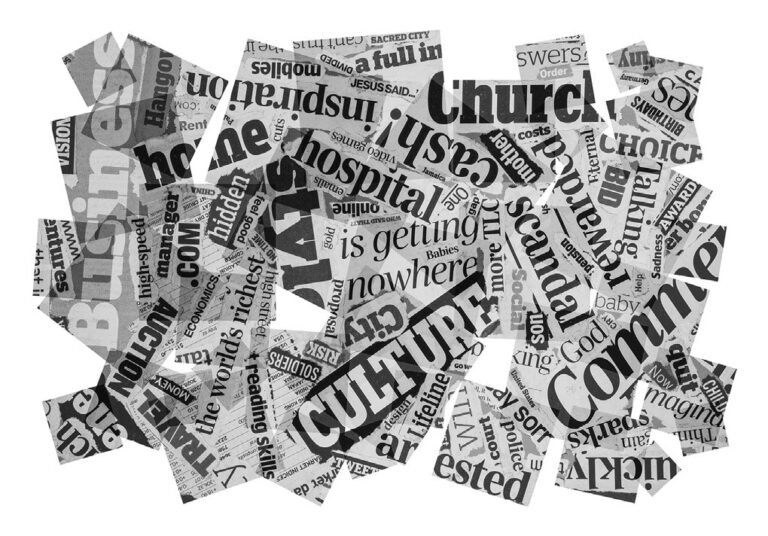 Stories from the past
114 Years Ago
Checotah Enquirer
Friday, August 6, 1909
A.J. Temple was arrested Wednesday night on a charge of insulting the wife of James Benson.
Temple was taken to Eufaula and confined in the county jail to await the preliminary which will be held tomorrow.
McKennon to Speak
Hon. A.S. McKennon, of McAlester, will deliver an address Sunday evening at 8 o'clock at the Opera House in Checotah. All are invited. Come and hear something good.
NOTICE
All those who owe poll tax are hereby notified to appear at the city clerk's office and pay the same day and get a receipt.
W.J. Harding, Street Commissioner
NOTICE
I expect with competent assistance to continue the insurance and rental business conducted by my husband to the time of his death, as I will need its income to help maintain myself and my little daughter. I trust to have the good will and the continued business and assistance of my husband's friends and acquaintances and trust that no one will feel disposed to take away from me this needed assistance. Thanking the public in advance for their patronage.
I am respectfully, Jennie A. Crane (Mrs. G.S. Crane)
FRESH VEGETABLES, CANTALOUPES, MELONS, APPLES and GRAPES delivered to your house at any time – phone 146, R.Y. Audd
•••••
100 Years Ago McIntosh County Democrat
Thursday, August 2, 1923
New Filling Station
Archie A. Smith has secured a lease on the corner just west of the Gentry hotel and will install a filling station. Work of removing the dirt has already commenced and Archie hopes to be ready for business about September 1 or soon thereafter.
Chectoah Girls in Colorado
In the great cosmopolitan group of nearly 3,000 school teachers gathered on the campus at Colorado State Teachers College for summer school work this year are the following from Checotah: Louise Lynn and Oleta Stidham.
There are 81 Oklahomans at the college in Greeley.
Oh, Such a Slaughter
The Checotah baseball club motored to Eufaula Wednesday afternoon where they received an unmerciful beating at the hands of the Eufaula club, the final score standing 29 to 12 in favor of Eufaula.
"Cap" McIntosh suffered a broken knee cap when he attempted to steal home and was taken to a Muskogee hospital for treatment.
•••••
75 Years Ago McIntosh County Democrat
Thursday, August 5, 1948
CHECOTAH GIRL CAGERS TO
JOIN ALL-STAR TEAM
Wallace and Martin to be Members of Famous Red Heads
Myrtle Wallace, all-state basketball forward for three consecutive years, and Mary Ann Martin, star Onapa cager, have signed contracts to play during next season with the All-American Red Heads, it was announced this week by Herman Emerson, high school coach.
The girls will report to Cassville, Mo., the last week in October to start practice before hitting the road on a 200 game schedule.
Flood Relief Funds ' Available in County
Funds were made available under the second deficiency appropriation act of 1948 for the purpose of extending credit to farmers in flood stricken areas, Enoch Jordan, county supervisor of the Farmers Home Administration announced this week.
Loans are available for eligible farmers whose farm property, either real or personal including crops, was destroyed or damaged by floods occurring during 1948, provided financial assistance is not available through private or public sources at reasonable terms.
Town Still Paying On Civil War Debt
FREDERICK, Maryland – Citizens of Frederick are waiting until 1951 to end their debt of the Civil War.
In three years the 18,000 residents of the Maryland community will have paid off the last of a bond issue put out in 1917 to consolidate its debts of that conflict.
In 1865 Frederick raised $200,000 to save the city from being burned by Confederate troops. The money was demanded by Gen. Jubal A. Early after he had chased some Union troops out of town.
Five banks put up the money, and the city agreed to repay them. Payments continued, although the exact amount now is obscure. Originally, the money was to be repaid through sinking fund issues. Frederick found it difficult to hold onto the earmarked money, and the bank issued serial bonds.
In 1917 the city had a financial house-cleaning. It lumped a lot of debt together and included them in a new batch of bonds.
The portion of the Civil War debt now remaining due was included. How much it was no one knows now. City Register A.A. Nicodemus guesses between $40,000 and $60,000. He also estimated the city has paid $300,000 in interest.
•••••
50 Years Ago McIntosh County Democrat
Thursday, August 2, 1973
Water Usage Back to Normal
Mayor Floyd Beaird has authorized the Democrat to announce that the people of the Checotah water districts may go back to normal use of their water.
The mayor stated that this measure may be only temporary relief of the situation, but he stressed that the people would not be asked to curtail use of their water again unless absolutely necessary.
Equal Rights Workshop Resumes
A panel of Oklahoma women, sponsored by the Eufaula Chapter of Business and Professional Women, was in Checotah Thursday, July 26, to explain the proposed 27th Amendment to the U.S. Constitution (the Equal Rights Amendment) to area men and women.
The Amendment proposes that "equality of rights under the law shall not be denied or abridged by the United States or by any state on account of sex."
News of Servicemen
Airman Adlaide Y. Okley, daughter of Mr. and Mrs. Harold Okley of Rt. 1, Oktaha, has been assigned to Keesler AFB, Miss., after completing Air Force basic training.
During her six weeks at the Air Training Command's Lackland AFB, Texas, she studied the Air Force mission, organization and customs and received special instruction in human relations.
Airman Oakley is a 1968 graduate of Oktaha High School. She received an A.A. degree from Connors State College in 1973.
•••••
25 years ago McIntosh County Democrat
Thursday, August 6, 1998
Checotah Not In OK Foods' Future
Some said it was too good to be true when OK Foods indicated several years back that they were looking to build a $25-to-$35 million dollar plant in Checotah that would eventually employ up to 750 people.
They were right! Checotah Mayor Jay Hayes announced this week that OK Foods, headquartered in Fort Smith, Ark., had decided there would be no further expansion in Oklahoma.
Four Inmates Escape From County Jail
Four inmates escaped from the McIntosh County Jail last week.
Sheriff Bobby Gray said the breakout occurred Thursday, July 30, around 12:15 a.m.
Jailer Jim Bedford had come on duty around midnight. According to reports shortly after Bedford got to work, he was called to the inmates area. Evidently the four prisoners had already gotten out of the cell when the jailer was called.
Frost Top Investigator Of The Year In Oklahoma
Robert Frost, director of the Okmulgee County District Attorney's Drug Task Force, has been named the "Outstanding Investigator of the Year" in Oklahoma.
The award was presented Friday at the District Attorney Council's Annual Summer Conference at the Doubletree Hotel in Tulsa. Making the formal presentation was District Attorney Tom Giulioli.
Frost has been with the District Attorney's Drug Task Force for eight and one-half years and has been the director for the past two years.
Frost began his career as a police officer when he was very young. His dad was the Checotah Chief of Police so he grew up among policemen and his first job was as a police dispatcher for Checotah, he said.
As soon as he turned 21 he began working for the city of Eufaula as a policeman when he decided to come to Okmulgee.