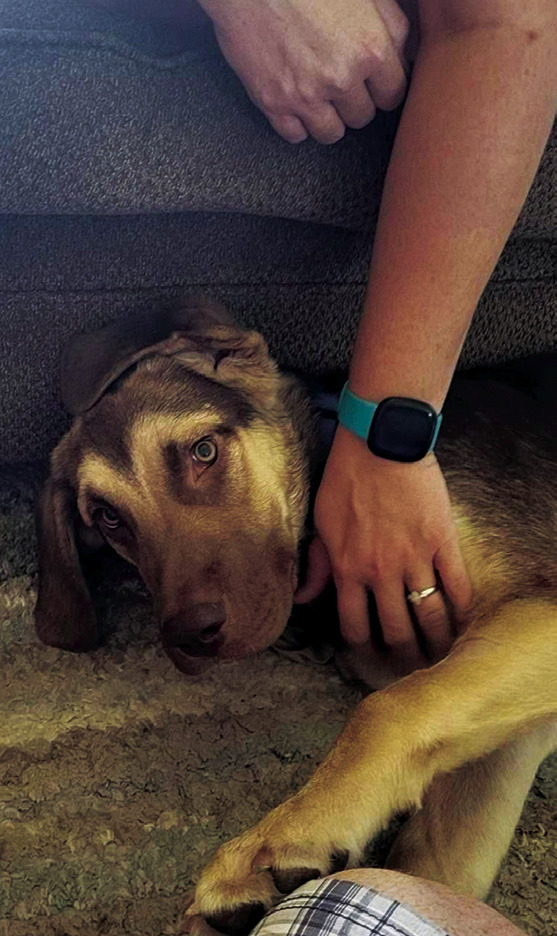 lifestyle
August 10, 2023
Buddy is one happy pup
Buddy was a puppy doomed to death at the Eufaula Animal Shelter if no one would adopt him.
Word was sent out by staff writer LaDonna Rhodes, the McIntosh County Democrat and the Eufaula Indian Journal that Buddy needed a saving angel.
The angel was Chad McCann. He recently posted an update about the formerly forlorn pup: "He is home with us, just got him neutered and shots this last week. He is spending his days laying on the couch, chasing the chickens and playing with two new favorite kids who adore him so very much."
Buddy appears to now be in doggy heaven.