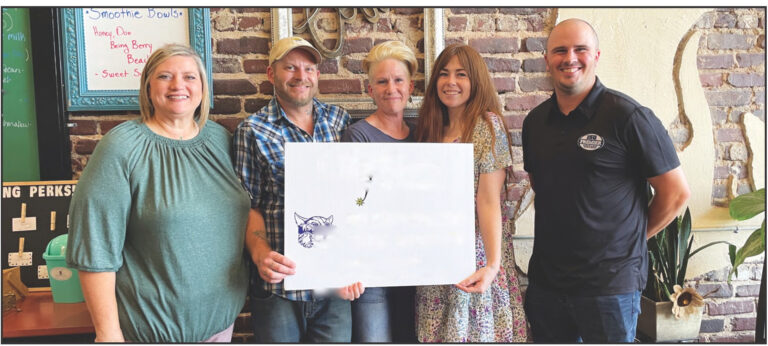 Business of the Month
Checotah Perk has been chosen as the Business of the Month by the Checotah Chamber of Commerce.
The Perk has owned and operated by Aaron and Jamie (Spindle) Hilbert since 2021.
The coffee shop is located at 319 W. Gentry from 6 a.m. – 6 p.m. Monday, Tuesday, Thursday and Friday; 6 a.m. to noon on Wednesday and 8 a.m. to 2 p.m. on Saturday.
"Our quality coffee, perky disposition and hometown heart makes the Checotah Perk unique. We strive to bring the very best coffee and community feel to downtown Checotah. We love our Perk-y people!"