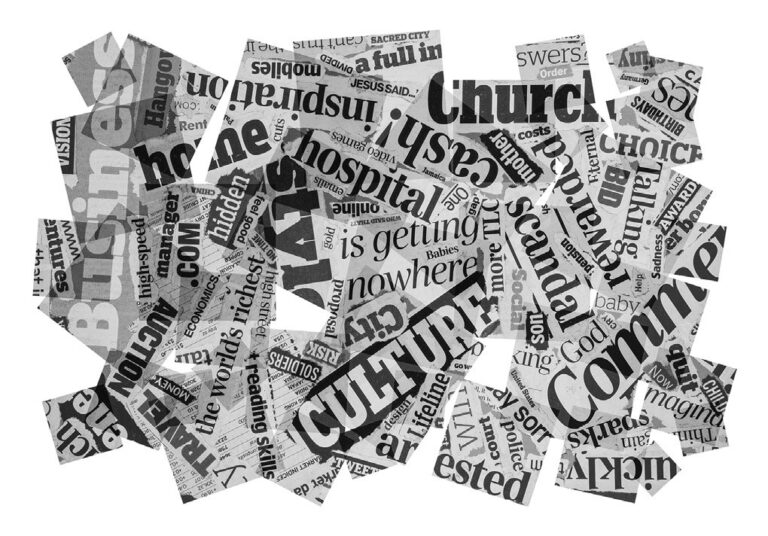 Checotah Stories from the past
Stories from the past
114 Years Ago Checotah Enquirer Friday, August, 1909
Land Sale Opens in Four Months
Guthrie – It probably will be four months before the first buyer of Oklahoma's vast land sale will be recorded. The magnitude of preparing the first 1,050,000 acres for sale is just beginning to be appreciated.
The biggest single item of printing for which the state probably will ever pay possibly will be 800,000 pamphlets describing the lands to be sold.
The 1,050,000 acres first to be sold, "new college lands," are divided into 8,000 tracts of land. Each of these 8,000 tracts will be listed with full description.
May Be Open Town
Muskogee – Muskogee may again become a wide open town because of a decision which does not permit the county commissioners to pay deputy fees for raiding joints.
The Sunday Times
On Sunday morning, August 8, The Oklahoma City Evening Times will launch a Sunday morning daily, which will make it the only seven day paper in the southwest.
Mr. Benedict, the editor and general manager, announces that there will be no extra charge made for the Sunday paper, but that it will be sent to each daily subscriber.
It will contain not only the full press reports of the world, but 57 special correspondents in the state will feed its Sunday morning columns with live news sent over the wire – not stale stale news written after it is a week old.
Lodge Organized
Ben Huddleston, local deputy for the Modern Brotherhood, went to Council Hill Monday night and organized a local lodge at that place. Eighteen candidates were taken through the mysteries of the order and six others will be initiated at the next meeting.
••••• 100 Years Ago McIntosh County Democrat
Thursday, August 2, 1923
Hottest In Several Years
"Old Sol" in his fight with the thermometers has nearly put them out of business during the past few days and his efforts have had a bad effect on us poor humans. One of our prominent citizens came to the office this morning and wanted to put an ad in the paper offering his last winter's overcoat size 44 at a real bargain.
After a little argument in which we convinced him he might possibly need the same in a few months, he reconsidered.
Wednesday the little tubes registered 109 in Checotah, the hottest day in several years.
Ship Six Cars of Stock
The McIntosh County Stockmen and Breeders Association shipped during the month of July 4 cars of cattle, one car of hogs and one car of sheep.
Street Carnival in Full Sway
The Capt. C.W. Nail shows pitched their tents on the vacant lot at the rear of the First National Bank Monday and are now attracting large crowds every evening. The shows are being held under the auspices of the Checotah base ball club.
The merry-go-round and Ferris Wheel seem to be the big attractions, especially for the kiddies.
••••• 75 Years Ago McIntosh County Democrat
Thursday, August 5, 1948
Conservation of food is our most patriotic duty at the present time and the scarcity of food coupled with high prices makes it mandatory that all food crops are harvested and canned, the state employment service advises.
The employment service is making an effort to supply farmers with adequate help in growing and harvesting their crops.
At this particular time the employment office at Okmulgee is seeking to help another state secure workers to help save valuable crops. Anyone who can spare two or three months to help in this harvest will be well paid.
Girls Camping Trip Postponed
The Checotah Future Homemakers club camping trip scheduled for this weekend has been postponed for lack of transportation and cabin facilities, Mrs. Edna Looper, class instructor, reported.
Central High Plans Revival August 8
Revival services will start at Central High School Sunday night, August 8 with Rev. Bill Jennings bringing the messages. The meeting will continue for about 10 days.
Homer Davidson of the community will lead the singing.
Everyone is invited to attend.
•••••
50 Years Ago McIntosh County Democrat
Thursday, August 9, 1973
Statement From Mayor On Park
Two years ago our Park only had three wooden tables and two run-down swing sets. Since that time we have put a lot of hard work, a lot of money and a lot of planning into the project.
We now have 15 nice cement tables, five barbecue pits, a shelter that covers four tables, three swing sets, one merry-go-round, extra seats and restrooms.
We are having a small amount of vandalism such as defacing the park equipment and using lavatories for stools.
We don't have but a very few people in our town who will stoop that low, but we do have a few. So I am asking the people of Checotah to report anyone who would do such a thing.
Billy Hale Wins Top Money
Billy Hale of Checotah emerged the top money winner at the Great Falls, Montana, Rodeo, which ended Aug.1.
The top prize money brought his total earnings for the current season to $14,789 which pushed him into third place in the Association's steer wrestling event.
••••• 25 years ago McIntosh County Democrat
Thursday, August 13, 1998
Wal-Mart Pledges To Further Industrial Development Checotah's Wal-Mart store presented a check for $2,000 to the Checotah Industrial Development Authority on July 7.
Jim DeCocq, manager of the store, said "Wal-Mart is proud to make this contribution as a commitment to helping improve the economy in the Checotah area."
Jay Hayes Named To Conference Of Mayors Checotah Mayor Jay Hayes was recently named a member of the Oklahoma Conference of Mayors (OCOM).
He joins a prestigious list of community leaders who have made the commitment to work through the conference to improve their own communities as well as the conditions facing cities and towns throughout the state and nation.
Four County Escapees Still Being Sought A search continues for four prisoners who sawed their way out of a McIntosh County jail cell and locked up a 61-year-old jailer before fleeing in his pickup truck.
"Anybody desperate enough to escape can be desperate enough to do about anything. They want to be free," Deputy Bart Gilley said after the jail break early Wednesday.