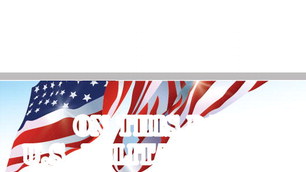 On this day in U.S. military history
On August 10, 1776 – American Revolutionary War: word of the United States Declaration of Independence reaches London.
1831 – William Driver of Salem, Massachusetts, was the first to use the term "Old Glory" in connection with the American flag, when he gave that name to a large flag aboard his ship, the Charles Daggett.
1846 – After a decade of debate about how best to spend a bequest left to America from an obscure English scientist, President James K. Polk signs the Smithsonian Institution Act into law.
1914 – France declares war on Austria-Hungary. 1916 – First Naval aircraft production contract, for N-9s.
1920 – Ottoman sultan Mehmed VI's representatives sign the Treaty of Sèvres that divides up the Ottoman Empire between the European Allies. The treaty is never ratified.
1921 – Franklin D. Roosevelt (39) was stricken with polio at his summer home on the Canadian island of Campobello, New Brunswick.
1944 – On Guam, American forces have secured the island. Insignificant groups of Japanese continue their resistance. American casualties amount to 7000, including 1300 killed. Only 100 Japanese prisoners have been taken, out of a garrison estimated at over 10,000 men.
1944 – US 3rd Army continues attacking. The US 8th Corps, in Brittany, has cleared St. Malo and Dinard of their German garrisons. The US 20th Corps captures Nantes and reaches the Loire River near Nantes. The US 15th Corps advances toward Alencon from Le Mans. German forces around Mortain pull back because of pressure from US 1st Army and the growing threat of encirclement from the converging Canadian and American armies.
1945 – Just a day after the bombing of Nagasaki, Japan submits its acquiescence to the Potsdam Conference terms of unconditional surrender, as President Harry S. Truman orders a halt to atomic bombing.
1950 – The U.S. Army activated the IX Corps at Fort Sheridan, Ill., and ordered it to Korea. President Truman raised the authorized strength of the Army to 1,081,000. Due to an inadequate response to the request for volunteers, the Army involuntarily recalled 7,862 captains and lieutenants to report in September and October.
1950 – The first Marine Corps helicopter rescue of a downed pilot was successfully made by VMO-6.
1966 – Troops of the First Battalion, Fifth Marines fight a bitter battle against NVA forces in Quang Tin province, 60 miles west of Tam Ky.
1995 – Timothy McVeigh and Terry Nichols were charged with eleven counts in the Oklahoma City bombing. McVeigh was later convicted of murder and was executed on June 11, 2001, at the Federal Correctional Complex in Terre Haute, Indiana; Nichols was convicted of conspiracy and involuntary manslaughter.