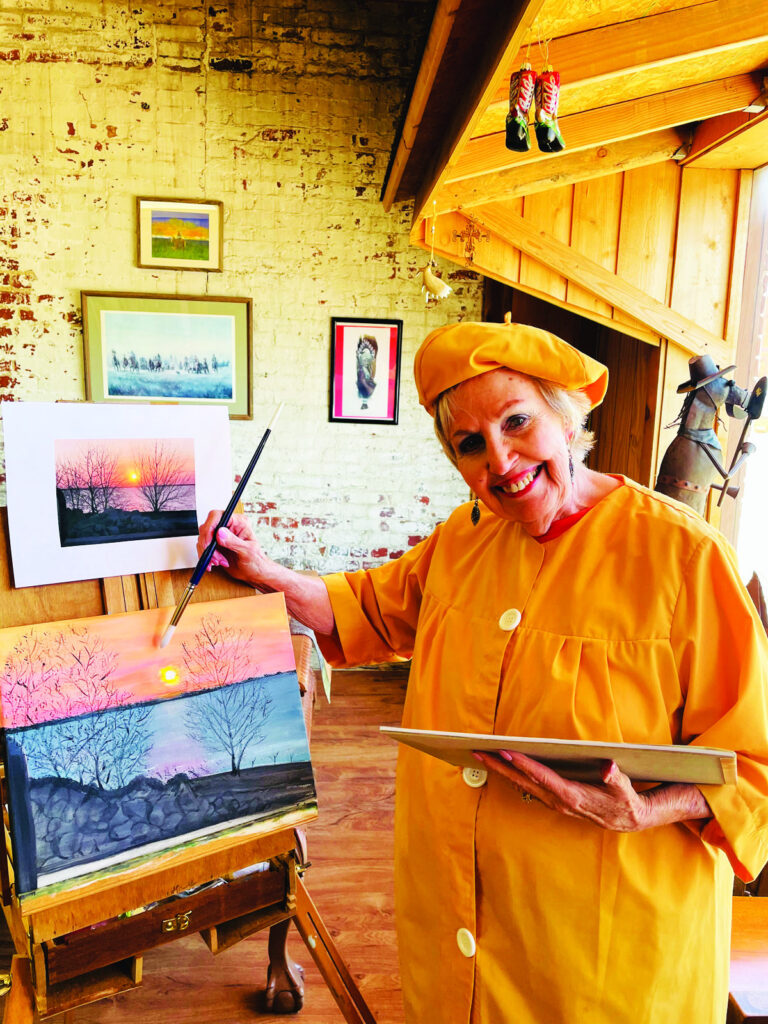 Park chosen as Artist of the Month
Iris Park has been chosen as the Artist of the Month. She loves many mediums but is partial to watercolor and oils. Several of her creative pieces are on display in the Heartland Heritage Museum and Gallery window.
Park, who was born and raised in Oklahoma, has been a part of the Checotah community for several years now. She lives with her husband, Joe, in their beautiful lake home they built together, west of Checotah on Lake Eufaula. Park stated she gets most of her painting inspirations from nature that surrounds her home.
In 2015, Park was one of 30 delegates statewide selected to participate in the 2015 Leadership Arts program offered by the Oklahoma Arts Council. Since then the group has worked on the development of arts, humanities and culture to make a difference in the lives and business of their communities. The goal of the Leadership Arts program is to train community leaders in establishing programs to benefit schools and other organizations through the arts.
Since taking over as director of the Heartland Heritage Museum and Gallery, Park is proud to have spearheaded the Walmart Mural project to promote other local artists.
"I love Checotah and I hope to bring a lot of fresh ideas, new artists and visitors to see our museum. I want locals to come in and see what's going on right here in your hometown."
The Heartland Heritage Museum and Gallery features memorabilia of World Champion Steer Wrestlers in the Professional Rodeo Cowboys Association, local blues legend D.C. Minner, country superstar Carrie Underwood and so much more. It is located at 116 N. Broadway in Checotah and admission is free to the public.