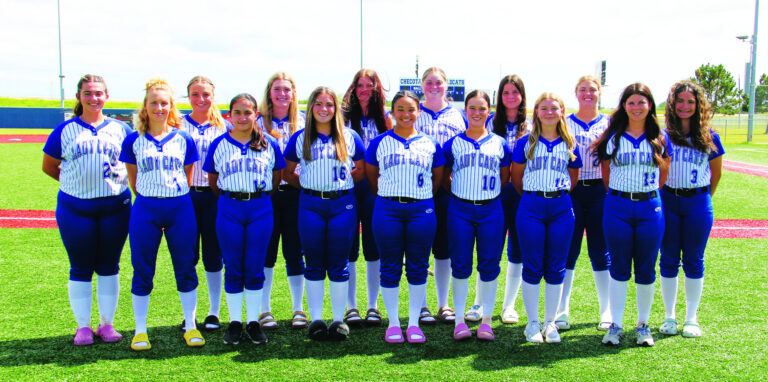 Dewar blanks Lady Wildcats
The Checotah Lady Wildcats (1-4) struggled at the plate at Dewar as the Dragons shut out Checotah 10-0 on Friday. Dewar's pitcher was red hot in the pitcher's circle, as she allowed zero runs while striking out three in four innings.
Hailey Prince of Checotah took the loss. She allowed four hits and eight runs over three innings, striking out two. Katharine Anderson and Layna Vandiver each had multiple hits with Anderson connecting on a double.
On Thursday, the Poteau Lady Pirates jumped out early and never looked back as they defeated Checotah 13-0 in game two of a double-header. The effort at the plate was minimal for the Lady Wildcats. Poteau took an early 4-0 lead after the first inning. Checotah battled back defensively until the fourth inning when Poteau added four runs and capped off the game with five runs in the fifth inning.
The Lady Wildcats gave up 13 runs in five innings. Poteau's ace pitcher surrendered zero runs on three hits over four innings, striking out an impressive five and walked one.
Hailey Prince took the loss for the Wildcats. She allowed five hits and nine runs while striking out three. Layna Vandiver has been consistent at the plate as the freshman hit a single in the first inning. Vandiver, Prince and Maci Britt each had one hit for Checotah.
The Pirates tallied eight hits in the game.
In game one, Checotah fell 7-1 to the Lady Pirates. Poteau scored a pair of runs in the first inning, added two in both the third and fourth innings and polished off the game with a run in the fifth. Poteau got on the board in the first inning on an error. The Lady Pirates did a great job from the pitcher's circle as they allowed two hits and one run while striking out five in seven innings.
Shaelynn Casey took the loss for Checotah. Casey lasted six innings, allowing eight hits and seven runs while striking out two. Aurora Madewell and Makyah Black each had one hit in the loss.