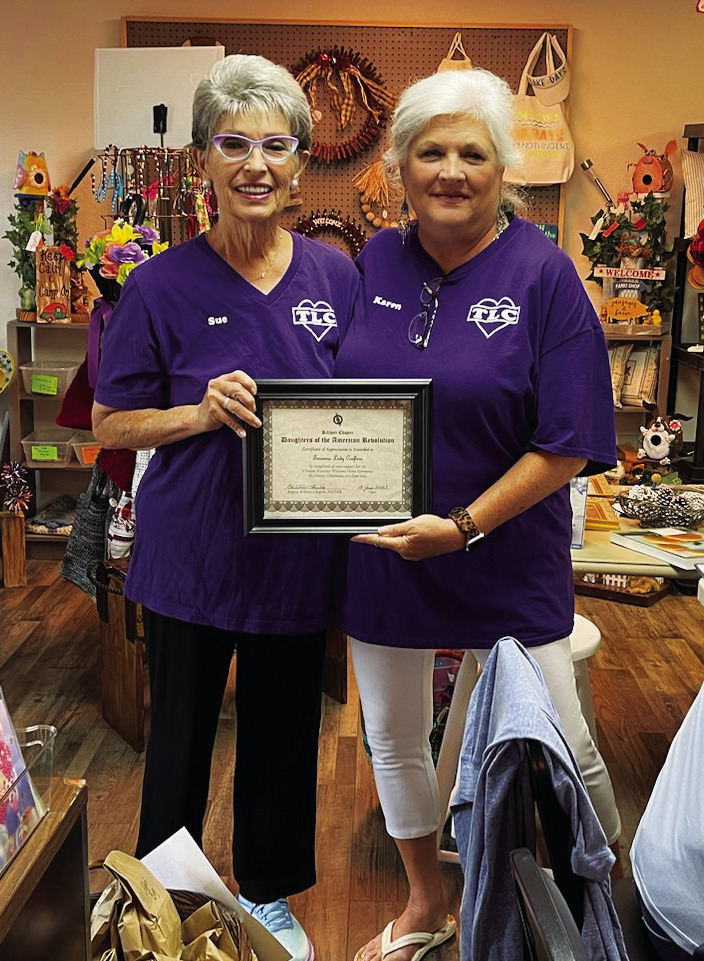 Texanna Ladycrafters
We held our business meeting on July 21, with minutes and treasurer reports presented and approved.
Want to wish our birthday girls Happy Birthday: Bonnie Kluver (8/2), Cathy Collins (9/6) and Sue Taylor (9/27).
We have had so many recently that have had sickness in their families that we just want to send prayers to everyone.
VFW Post 8798 in Eufaula presented us with a wonderful certificate for donating to the 1,000 Oklahoma soldiers, recently dispatched out. They also gave us an appreciation certificate for all the cookies we made for them at their Medals of Honor presentation in McAlester. It is nice when these organizations say "Thank You."
These ladies put so many hours in, making and selling our crafts to the public. They give up their weekends and lots of night hours working on these projects. They are like a bunch of sisters that like each other. No, we love each other.
If someone has company or is ill, someone jumps in and covers their spot or helps to complete their work. If they can't come in on a workday, they work on it at home and send it in. They check on each other daily. I've never been so proud to be a member of a group like this one.
OK, enough bragging on our women. We are gearing up for our fall and Christmas crafts I mean it is August, we need to get an early start.
If you would like to get someone a personalized Corn Hole Game, you need to come in and get it ordered now. Deena Carter and her husband do a wonderful job on these. Go to our Facebook page and you can see an example.
We have personalized notebooks that everyone works on; Bowlies in three sizes: ice cream size, bowl size and platter size. And scrubbies from car wash size, dish size and my personal favorite body size. And the totes, purses, key fobs, diamond pictures, sock caps and some of the most beautiful wreaths you have ever seen. Not to mention jewelry and macramé that are fabulous.
Take care of each other, be kind, and always be polite with a smile. People will remember your manners long after they forget your name.
We are located on Texanna Road, right across from Dawn's Café, look for the little green alien in front of our store. Come by and see us. We are open on Friday and Saturday from 10 a.m. to 3:30 p.m. Look for the Butterfly board. Stop and take a picture with your family. It's free.