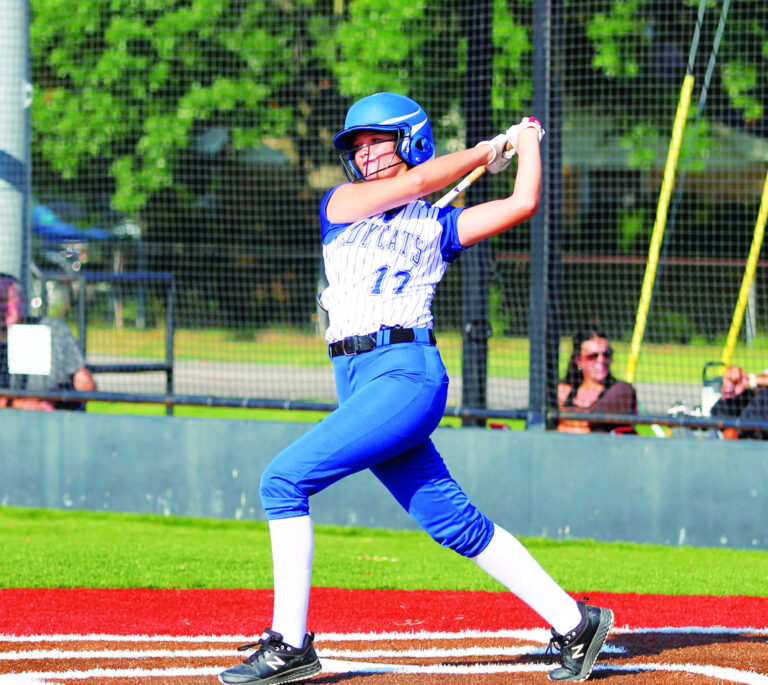 2023 Checotah Fast-Pitch Preview
The Checotah Lady Wildcats have new additions to the program in 2023. The Lady Wildcats will be led by new head coach Kory Bible, former Checotah standout softball player Emily Davidson and Levi Walker.
Seniors Katharine Anderson, Maci Britt, and Mahalia Brown will lead the Lady Wildcats. Each has the ability to be special and contribute to the team.
Hailey Prince and Shaelynn Casey will rotate at the pitcher's position. Each player is very talented and not afraid to carry the load and responsibility of the position. Coach Bible has several freshmen that are filling in the spots left open from last year. Layna Vandiver, Addie Britt, Aurora Madewell and Michelle Talbot have already proven that they can hit the ball. Vandiver is a slugger and has been very productive at the plate.
Kora Hall, Makyah Black, Kami Hamm, Khyli Miller are very solid athletes that have had big moments in the 2023 season. Hall is a powerful hitter and is not afraid to chase down a high fly ball.
Casey and Prince are sensational at the plate. Prince is a homerun hitter and a seasoned veteran of the game.
"We're very fortunate to have two quality pitchers in Hailey and Shaelynn. They do a great job for us but I'm especially happy by the effort of the whole team. This is a team game and we have some pretty special girls playing and representing Checotah with class," Checotah head coach Kory Bible said.
Kenadee Jones, Gabriella Smithee and Michelle Talbott are also great additions and are eager to play, having put in the time on the practice field and ready to help their team in any fashion.
The Wildcats have already improved the record from last season as they stand at 7-5 overall with a lot more games to be played.