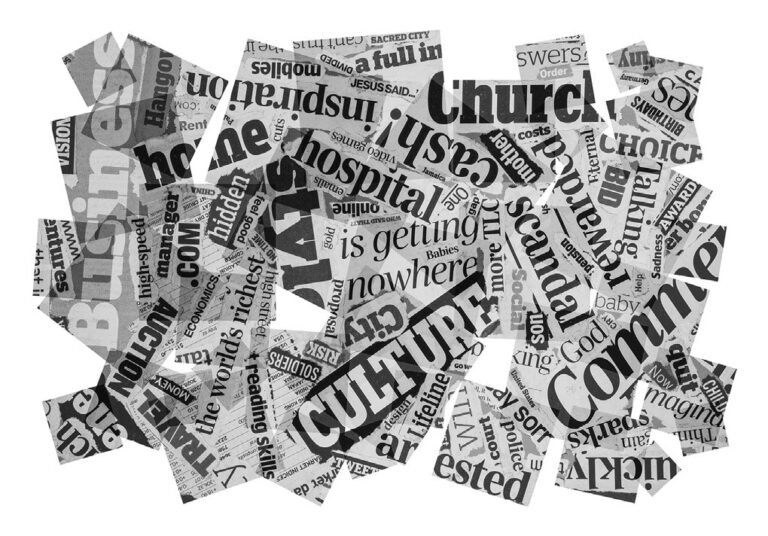 Checotah Stories from the past
Stories from the past
114 Years Ago Checotah Enquirer Friday, August, 20, 1909
City Council
The city board of trustees met n regular session at the city hall Monday night. An ordinance was presented and adopted regulating the sprinkling of lawns and streets, making the sprinkling streets from 6 to 8 a.m. and lawns from 6 to 8 p.m.
The Weather
Glory! The weather man says that the "hot weather is gone." That is, the terrible hot wave which has been passing over for some time past. He does not insure rain, does not promise snow or ice right away, but says that we will have no more of the extremely hot weather which we have experienced the past few weeks.
W. B. Rogers Hurt
W.B. Rogers Sr. was thrown from his buggy near the ice plant, Wednesday, breaking two ribs. The horse became frightened at a runaway and whirled to one side which unseated Mr. Rogers.
Men May be Kiefer Slayers
Sapulpa, Aug. 19 – Parties who came from Kiefer today to inspect J.R. Austin and W.D. Dickinson held as suspects in connection with the murder of Marshal Inford and Cashier Wedding, when an attempt was made to rob the State Bank at Keifer, say that they believe them to be the men wanted.
On the other hand, Owen Chadburn, the Kiefer boy who played pool with the men at Kiefer, declares that they are not the men.
All suspects will be held.
••••• 100 Years Ago McIntosh County Democrat
Thursday, August 16, 1923
Tulsa Under Martial Law
Tulsa, Aug. 15 – The state's investigation into Tulsa floggings got into full swing today, when the city entered upon its second day of martial law.
With military authorities and state secret service men already working to clear up the whipping of Nathan Hantaman last Friday night, Attorney General George F. Short was expected to arrive today to assume charge of the legal steps in the campaign instituted by Governor Walton to suppress mob violince in Tulsa and Tulsa county.
Big Crowd Hears Dr. Brandt
The Cozy Theatre was comfortably filled last night to hear Dr. Brandt deliver his popular lecture "A Trip Through Palestine on Horseback." The lecture was illustrated with 175 pictures taken by Mr. Brandt on his trip and were a beautiful view of the Holy Land.
Dr. Brandt, who is pastor of the First Christian church of Muskogee, is a polished and fluent speaker and his lecture was greatly enjoyed by everyone present.
Sustains Painful Burns
Ira Roork, one of the drillers on the Weible well north of Checotah, sustained a very painful injury last Thursday afternoon and as a result will be laid up for several weeks.
The tap, or plug, on the gas line leading to the forge became loose in some manner and the escaping gas ignited, flaring up and burning Mr. Roork's face and arms.
The burns on his arms were especially severe and are causing considerable pain. He was rushed to this city and given prompt medical attention.
••••• 75 Years Ago McIntosh County Democrat
Thursday, August 19, 1948
SORG HUM PLANT GRINDING AGA IN; PRO FIT IS SEE N The Checotah sorghum plant, managed by Norman Imes, went into full scale syrup production this week after a long delay.
The plant, which is located in the northwest corner of the city, is equipped to turn out 150 gallons of syrup a day. The evaporator is gas fired. Other equipment at the plant includes a power driven crusher.
The company will manufacture syrup for farmers for one-half share, furnishing equipment, power and fuel.
Farmers will transport the stripped cane to the dock where it will be piled.
A farmer may sell his share or take only a part for himself and leave the remainder for the company to wholesale in the neighboring towns.
Gene Parks Takes Job In Ethiopia
Gene Parks, former Checotah football layer and veteran of World War II will leave with his wife by plane September 10 to teach in Ethiopia.
Parks will be connected with the athletic department at Haile Selassie High School No. 1 in Addis Ababa.
Both Parks and his wife will be employed in the Ethiopia schools at a salary of approximately $7,500 Ethiopian money per year each.
Parks' contract calls for three years of teaching in the African nation with all expenses paid. They will reside in a modern apartment house recently erected by Emperor Selassie.
Parks says that the cost of living there is exceptionally low with butter selling at 20 cents per pound, eggs 15 cents per dozen and chickens 40 cent each.
State Is Still Short Of Trained Teachers
A survey conducted by the Oklahoma Education Association in the southeastern district of the state in which five county superintendents and 36 superintendents of independent districts supplies statistical information, revealed a need as of August 1 for 68 trained elementary teachers and 59 trained high school teachers, Ferman Philips, executive secretary of the State Eduction Association, announced.
••••• 50 Years Ago McIntosh County Democrat
Thursday, August 23, 1973
Fire Department Saves Dobson's Home
A fire at L. J. Dobson's home west of town destroyed a few things in the garage, but thanks to a quick response by the Checotah Fire Department, very little damage was done to the structure itself.
The fire was reported about noon on Tuesday and minutes later the firemen arrived and brought the blaze under control.
Pioneer Resident Services Held
William W. Duke, 101-year-old retired farmer, died Friday at the home of his daughter, Mrs. Geneva Williams, after a long illness.
He was born November 11, 1871 in Evening Shade, Arkansas. He had been a resident of Mc-Intosh County and Porum since 1917, and was a member of the General Assembly of the Church of the First Born.
News Of Servicemen Danny Farrimond
Mr. Danny R. Farrimond, son of Mr. and Mrs. Buster Farrimond of 115 S.W. 1st St., enlisted in the United States Air Force.
Mr. Farrimond was a 1972 graduate of Checoth High School.
He has deprted for Lackland AFB, Texas to undergo six weeks of basic military training and has selected a Guaranteed Job of Munitions Maintenance Specialst for a four year enlistment.
••••• 25 years ago McIntosh County Democrat
Thursday, August 27, 1998
South Broadway To Get A Facelift
City council members, in full attendance, voted Monday night to accept an agreement with the Oklahoma Depatment of Transportation to pave a portion of Broadway.
Okra Lovers Get Ready For Annual Festival Come join the OKRATEERS in Checotah to celebrate that much maligned, itchy vegetable, OKRA, on Saturday, Sept. 12.
The celebration of OKRA begins at 10 a.m. with Karaokra on Okraland Stage #1 and the best cooks in the area begin setting up for the giant okra cookoff competiton.
City Adopts Increased Budget
For the last three months the city council budget committee, with the input from city department supervisors, has worked to develop their budget for the coming year.
Police cars, a dump truck, cost of living salary increase and health insurance increases have put the FY98-99 budget slightly higher than last year's according to Mayor Jay Hayes.