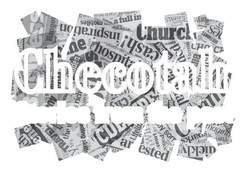 Checotah Stories from the past
114 Years Ago Checotah Enquirer Friday, August, 27, 1909
A GREAT ACTIVITY IN BUILDING Checotah Experiences Remarkable Growth Never before in the history of our city has our economy had a better outlook.
Work is beginning on the building of Kniseley Long on the corner of G St. and Broadway. When completed this will be one of the most handsome buildings in town.
The Brown building, which adjoins the Kniseley structure, is rapidly nearing completion and will immediately be occupied by Mr. Brown, who will embark on the mercantile business.
Checotah Wins Series
Checotah won her third of a series of five games played with Eufaula this season by hard hitting and fast base running. This game ends the series between the two teams, leaving Checotah undefeated in all her series except the one with the R. Jones team.
School Opens
The patrons of Soda Springs School district are hereby notified that the public school in said district will open on Sept. 6, at the new school building. You are respectfully requested to have your children enter on that day if possible. Parents are invited to be present and witness the opening exercises.
••••• 100 Years Ago McIntosh County Democrat
Thursday, August 23, 1923
REVIVAL DRA WS BIG CRO WDS
The revival being held under the tent on north Broadway conducted by Rev. Stewart of Dustin is drawing large crowds nightly, the tent being crowded to capacity.
Rev. Stewart is a forceful speaker and his sermons are greatly enjoyed by his hearers.
BANDITS GET SMALL HALL
Kansas City, Aug. 21 – I.A. Johnson, post office inspector in charge of the Kansas City district, said late today that the total loss in the holdup at Okesa, Okla., early this morning would not exceed $500. The bandits did not reach the registered mail pouches, he said.
After an all day search, Osage county officers returned here early tonight without having found a trace of the bandit gang which looted the mail and express cars of the Katy passenger train number 123 early today at Okesa.
••••• 75 Years Ago McIntosh County Democrat
Thursday, August 26, 1948
HITCHITA MAY SE CEDE FRO M THIS COUNTY Rural Community Dissatisfied With Roads A movement to secede from McIntosh County has been launched by a few dissident residents of Hitchita, rural metropolis in the northwest corner of McIntosh County, it was reported in the Henryetta Daily Free-Lance last weekend.
The newspaper quoted P.S. Archer, self-styled mayor and chairman of the town board, as saying the movement was organized because "We can't get any roads at all over here in this section of the county."
School Enrollment Reaches New Peak
Attendance in the Checotah public schools reached an all-time high Monday when 730 pupils enrolled for the fall semester, Superintendent Fred C. Ogle reported.
All classrooms in the system are bulging from the overflow of students, probably brought about by a local increase in population.
PEACE DRA FT REGISTRA TION OPENS MONDAY
Youths Up To 26 Years Old May Go Into Service The nation's first peacetime draft, calling for active service for all single men under 26 years old, will be activated Monday, J.R. Doss, chairman of the county selective service board announced.
All youths who have attained their 18th birthday will be subject to the draft, which calls for one year of duty with the army.
••••• 50 Years Ago McIntosh County Democrat
Thursday, August 30, 1973
Checotah Takes Eufaula Stock Show By Storm Checotah dominated both the Steer and Lamb Show held at the Eufaula Fair this past weekend.
Don't Forget Park Dedication
Don't forget about the City Park dedication set for Friday night, Aug. 31.
A picnic for the Band members will begin at 6 p.m. with the food provided by the Band Parents. Anyone is welcome to bring a sack lunch and join the kids.
The concert is to be given by the High School Band.
••••• 25 years ago McIntosh County Democrat
Thursday, September 3, 1998
Options Benefits From Fundraiser Modern Woodmen of America district representative Leon Gordon was in town Friday to present a fundraiser check to Options, Inc.
The check in the amount of $5,843 will go to provide a storage building for the group home and a new bailer for the recycling program, according to Donna Godfrey, Director of Options, Inc.
Foreign Travelers Visit Checotah Couple Local retired dentist Troy (T.O.) Garrett and wife Delores played hosts Aug. 10 to over a dozen young foreigners on tour by van from Los Angeles to Chicago.
Michael Tamagni was a tour guide, working as an escort for the young travelers, 19 to 20 years of age.
Tamagni is T.O.'s nephew, who he has seen only twice in 27 years.
The Garretts invited his nephew and the entourage to swing by their home for a quick tour of their rose garden.
The gracious hosts treated their guests to cold drinks to have with lunch, which they brought with them.
The group consisted of two each from Italy, Germany, Austria, Japan and England, plus one each from Denmark and New Zealand.
They each had their own sleeping bags and small tents, stayed at KOA parks every night and ate lunches at roadside parks along their route.