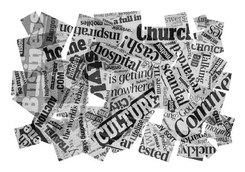 Checotah
Stories from the past
114 YEARS AGO Checotah Enquirer
Friday, September 10, 1909
Fort Gibson Has Lost Its Charter
Records of the federal court are being thrown right and left in Muskogee, Tahlequah, Fort Smith and Wagoner in an effort to find the charter of the town of Fort Gibson, granted in 1888 and lost – heaven knows when.
North Pole adventurer a busy man
Dr. Frederick A. Cook, discovered of the north pole, has taken part in half a dozen other notable exploring expeditions in his lifetime in arctic and antarctic regions and in mountain climbing.
In this last, his greatest feat, was the ascent of Mount McKinley, in Alaskas, in 19006, after unsuccessful attempts in 1903 by himself and before that by several geographical societies.
From his boyhood Dr. Cook has been interested in mental achievements.
News Briefs
– Labor Day was observed more generally this year than any time in the history of the United States, and labor turned out everywhere to do honor to the day set apart for their to the cause of the United toilers.
– Ask your Republican friend why he is a republican and if he does not get mad he will stammer and sputter around until you get tired waiting for an answer.
••••• 100 YEARS AGO McIntosh County Democrat
Thursday, September 6, 1923
To Organize Band
On Friday night a meeting will be held at the city hall for the purpose of organizing a band for Checotah. There are probably 12 or 15 accomplished musicians in the city who have at some time or other played in similar organizations and a number have signified their intention of helping out the local organization.
School Opens Next Monday
Prospects are especially bright for a very successful school year despite the fact that stern necessity has forced the authorities to practice a policy of the most rigid economy.
Sunday School Contest
The Methodist Sunday School of Checotah has received a challenge to a contest from the Methodist Sunday School in Eufaula for the four remaining Sundays in September and the loser is to entertain the winners at the close with a Sunday School rally. The following items form the basis of the contest: – new members – attendance of old members – stay for church – collection – punctuality
••••• 75 YEARS AGO McIntosh County Democrat
Thursday, September 9, 1948
GRAVELED ROAD TO TEXANNA UP FOR APPROVAL 80 Foot Right-of-Way Is needed On Six Miles Stretch Graveling of the Texanna road starting at the four mile corner east of Checotah and extending south, is expected to starrt this fall, it has been announced by the state highway commission.
Obtaining of easements for a six mile stretch has already started under the direction of Tom Metcalf of Eufaula.
Hitchita Secession Talk Is Subsiding
Talk of Hitchita seceding from McIntosh county because of the bad road situation in that area is impossible under state statutes, it was found this week after a check by interested newspapers.
Civic leaders of Hitchita have called upon county officials to help them with their problem, however, and it has been indicated that aid to the roads will be forthcoming.
Street Oiling Confab Set Friday Morning A meeting at the city hall for the purpose of taking immediate action to oil the streets of Checotah has been called at the city hall at 10 o'clock Friday morning by L.K. Sharpe, committee chairman.
The proposal to oil the streets has been approved by the club, depending on the financial backing of individual property owners.
••••• 50 YEARS AGO McIntosh County Democrat Thursday, September 20, 1973
Local Sales Tax Shows Increase
City sales tax receipts totaling $5,897,103 were returned to 308 cities and towns this month by the Oklahoma Tax Commission.
Checotah showed an increase from $5,609.80 in 1972 to $7,700.77 in 1973.
Waller Reports "Stamps By Mail"
Postmaster J. R. Waller announced today that a new "stamps by mail" service will be offered in the Checotah area beginning September 17, 1973.
According to Waller, this new service will permit customers to purchase stamps and stamped envelopes through the mail using a personal check or money order.
Checotah Boys Attend Clinic
On September 8, Keyton Payne and Billy Burdett, along with Billy's father Don Burdett, attended a football clinic at O.S.U. in Stillwater. The O.S.U. team coached the boys in punting, passing, hitting and other points, as well as signing autographs for the boys.
••••• 25 YEARS AGO McIntosh County Democrat
Thursday, September 18, 1998
Local Family Recovering From Accident Tim and Tammy Robison of Checotah are recovering from injuries suffered in a truck-car accident on Highway 69 on Sept. 9. The 11:45 a.m. accident, which took place two miles south of Oktaha on Highway 69, claimed the life of one-week old Levi Robison and also inflicted injuries to two-year-old Cheyenne Robison, both children of Tim and Tammy Robison.
Two Benefits Set To Help Robison Family Touched by the Sept. 9 tragedy that took the life of one-week-old Levi Robison and sent his mother, father and two-year-old sister to the hospital, friends of Tim and Tammy Robison have scheduled two benefits to help them with hospital expenses.
A fund has also been established at Peoples National Bank for those who wish to contribute.
Davis Wins "Best Of Show" In Checotah Art Competition
Talmadge Davis walked away with "Best of Show" honors in the Checotah Area Artist Show held this past Saturday in conjunction with the annual OkraFest celebration.
Not only did Davis take "Best of Show" with his painting entitled "Four War Leaders of Cherokee Nation," but he also took first place in the Class 1 competition with his "Girl in Meadow" painting.