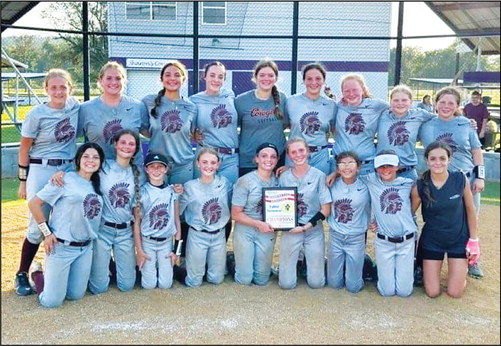 Sports
September 14, 2023
Eufaula Junior High focusing on end of season
The Eufaula Junior High fast-pitch softball team has been on fire throughout the 2023 season with an undefeated 16-0 record. Head coach Stacy Helms and assistant coach Robert Nixon have done a fantastic job developing their student athletes.
"This is a fun team to coach. They practice hard and enjoy the challenges that are laid before them. They won three tough softball tournaments in Oktaha, Wilburton and Checotah. They have a lot of talent and coach Nixon and I really enjoy coaching this group. They are special," Eufaula junior high head coach Stacy Helms said.
"Junior High has worked hard since mid July and have had a successful season so far. They came along offensively as a team and really have been hitting the ball well. That, along with strong pitching and making routine plays on defense, made them tough to beat. They have five games left on the schedule this season," Eufaula head softball coach Ryan Green said.