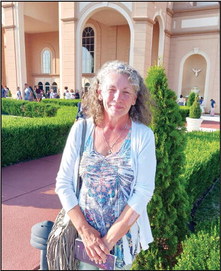 Tracy Stubbs chosen Artist of the Month
The Heartland Heritage Museum and Gallery, along with the Checotah Art Guild has chosen Tracy Stubbs as their Artist of the Month for September.
She has been a member of Checotah Art Guild for two years and is currently serving as the secretary.
Stubbs paints mostly oils, but is exploring the world of water color. She has also helped to paint lots of faces at several area events in which she has volunteered her time and services.
Stubbs is also a member of the Checotah Church of Christ, Checotah Senior Bowling League and the McIntosh County Retired Teachers Association. In her spare time she enjoys gardening, motorcycle riding, and spending time with family and friends.