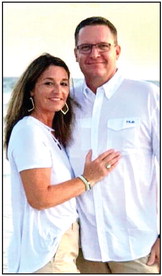 John Capps
Meet Coach John Capps, a Kingston High School graduate, who received his B.S from Southeastern OK State University and M.S. from East Central OK State University.
Capps is currently teaching Oklahoma History at Checotah High School and has spent the past 20 years teaching/coaching at Tishomingo, Kingston and Gainesville. He has spent the last nine years with the Oklahoma Fellowship of Christian Athletes.
"I feel like God led me to teach and I have always felt like this is my calling," Capps said. "I love to teach to influence others for the good and to help make the world a better place."
Capp enjoys spending time with family. He also likes hunting, fishing and playing golf.
John is married to Andrea Capps and they have two children.