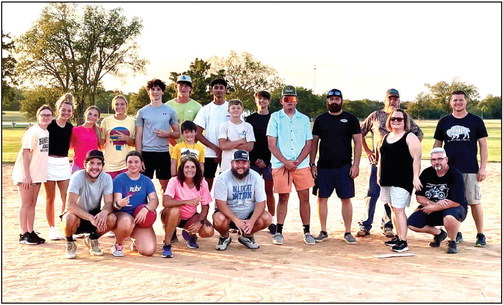 Kickball and Food Trucks every Monday
What better combo than kickball and food trucks? The City of Checotah has been having a great time hosting kickball games every Monday night in September and will continue through October 23.
Games start at 6 p.m. at the Checotah Sports Complex. Everyone is welcome to play.
There are also several food trucks, such as Taco Bandit, Sam's Famous BBQ, the Lamb & the Wolf and more, who set up for the Monday night fun event and are open to the public.
Director of Sports and Recreation Chris Brown invites everyone to come out to the Checotah Sports Complex this fall and see all the amenities it offers for family fun.