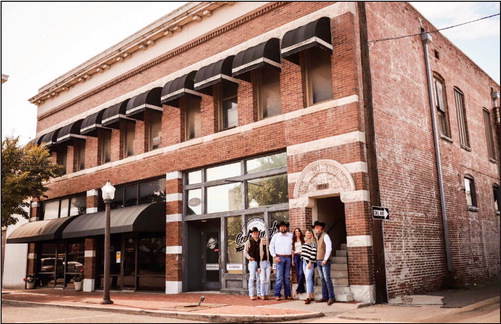 Watsons Chophouse On 3rd announced
Damon and Robyn Watson recently announced their purchase of the McKibban building at 211 N 3rd St. in Muskogee this past week, where they are making plans to open Watson's Chophouse On 3rd.
"We will be opening an upscale steakhouse in the spring of 2024," owner Damon Watson said. "We will be doing a complete renovation downstairs and much of the upstairs. Our intention is to serve a top quality steak in a top notch century old setting. The upstairs will have a speakeasy setting and rooftop patio. We can't thank the City Of Muskogee, the Chamber, Main Street Muskogee Downtown Revitalization Board and the great people of Muskogee, Checotah and surrounding areas enough for making this possible through your support of our family. Muskogee is truly doing great things downtown and we are excited to get this open and join the other great businesses that have recently opened to make Muskogee Downtown a thriving area."
The Watsons also have two local store fronts in Checotah and Muskogee under Watson Farms Meat Processing & Market where they sell not only their fresh cut meat but also local products, such as honey, nuts, jams, etc. from around the surrounding areas.
The Watsons pride themselves on keeping things local.