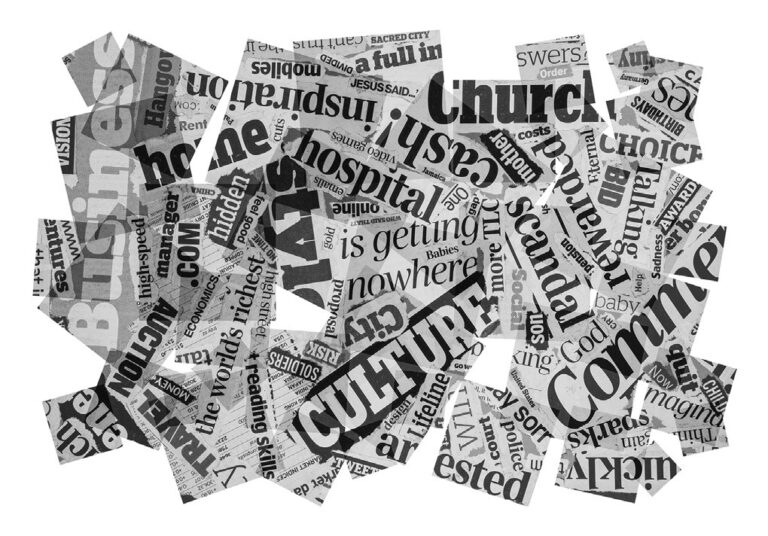 Checotah Stories from the past
Stories from the past
114 YEARS AGO Checotah Enquirer Friday, October 1, 1909
News Bits
– The mayor of Tokyo will send 20,000 cherry trees to President Taft at Washington. This is a sort of of a manifold repetition of history, since it was one cherry tree which originally made Washington famous.
– A New York boy was locked up for two weeks in jail awaiting trial for the larceny of two cents. It must be impressed on the rising generation that stealing on so small a scale must be discouraged by all drastic means possible. They then will grow up free and untrammeled to become frenzied financiers.
– The Ben Davis apple crop is twice as big as it was last year, and the consumers are beginning to groan.
••••• 100 YEARS AGO McIntosh County Democrat
Thursday, September 27, 1923
WIN OPENING GAME
The football season in Checotah was formally opened last Friday afternoon when the local high school team defeated the fast Ft. Gibson squad by the score of 32 to 7. A large number of Checotah business houses closed for the game and one of the largest crowds that ever attended a football game in Checotah journeyed to the ball park and vigorously rooted for the local boys.
SOCIETY
– Mrs. Asa Harrison and Mrs. Hebert Wetzell entertained the Christian Circle Friday afternoon at the home of Mrs. Wetzell.
– All four Circles of the Baptist Missionary Society will meet at the church Monday afternoon at 2:30. After a business session the lesson in Royal Service will be lead by Mrs. Pete Rogers.
– The Campfire girls met in business session at the home of the Misses Betty and Doris Niles Friday afternoon.
– The Eastern Star will meet tonight.
Pierce Notes
Mrs. Fred Berry, who has been sick for the past week, is recovering and it is hoped will be out soon again.
Several new pupils were in attendance at Sunday School Sunday and it is hoped that the room may be filled next Sunday.
•••••
75 YEARS AGO McIntosh County Democrat Thursday, September 30, 1948
TRUMAN WAVES FAST FAREWELL TO CITY CROWD
President Truman's campaign train roared through Checotah at noon Wednesday as a throng of 500 faithful democrats waited patiently for a glimpse of the chief executive.
The presidential train stopped in Eufaula for ten minutes where the president made a short address in which he urged all of the voters to go to the polls in November.
Pensioners Warned Of Possible Fraud
McIntosh county residents on old age assistance rolls were warned this week against the uselessness of making contributions to unscrupulous individuals and organizations who boast they can obtain increased payments for Oklahoma's needy aged.
The warning came from the Oklahoma Department of Public Welfare which administers the old age assistance program.
"There is no program or individual soliciting funds who can help you obtain more money," Virgil Stokes, director, said.
Democrats Plan to Stump County
Dan Draper, chairman of the Democratic Central Committee, announced Thursday that democrats of the county would begin their speaking schedule with a talk on the downtown streets of Checotah at 11 o'clock Saturday morning.
••••• 50 YEARS AGO McIntosh County Democrat
Thursday, October 11, 1973
Homecoming Parade Colorful, Exciting Friday, October 5, the Checotah High School and Junior High School held their annual Homecoming Parade.
First place was taken by the eighth grade with the slogan "It's in the bag," with the help of sponsor Leon Dixon.
Jaycees Sponsor Motorcycle Rodeo
The Checotah Jaycees will sponsor a Motorcycle Rodeo this Saturday evening, October 13, at 7:30 p.m. at the Checotah Round Up Club arena, located one mile west of Checotah on Highway 266.
We are expecting great cyclists from all over Northeastern Oklahoma and Arkansas, so men, boys, ladies and girls of all ages – get your bike ready or just come out to the rodeo grounds for an evening of thrills and fun
NEWS OF SERVICEMEN David Clark
Navy Airman David A. Clark, Jr., ward of Mr. and Mrs. Johnnie Tryon of Route 2, Porum, graduated from recruit training at the Naval Training Center in San Diego.
Jerry Arnold
Navy Constructionman Apprentice Jerry D. Arnold, whose wife Melinda is the daughter of Mr. and Mrs. Archie Melton of Route 1, Oktaha, graudated from recruit training at the Naval Training Center in San Diego.
••••• 25 YEARS AGO McIntosh County Democrat
Thursday, October 8, 1998
Roy Duvall To Be Inducted Into Cowboy Hall Of Fame
Rodeo fans voted Roy Duvall "Man of the Year" in 1986 and was inducted into the Cowboy Hall of Champions in 1977 after having won P.R.C.A. World titles in steer wrestling in 1967, 1969 and 1972.
Duvall, who now calls Checotah home, will be honored again this month when on Oct. 24, 1998, he will be inducted into the National Cowboy Hall of Fame in ceremonies in Oklahoma City.
City Schedules Public Hearing to Discuss Development Block Grant The City of Checotah has scheduled a public hearing during the regularly scheduled meeting on Tuesday, Oct. 13, 1998, at 6 p.m. The purpose of the final hearing is to discuss the Community Development Block Grant (CDBG) improvements to the sewer treatment sysems in the City of Checotah.