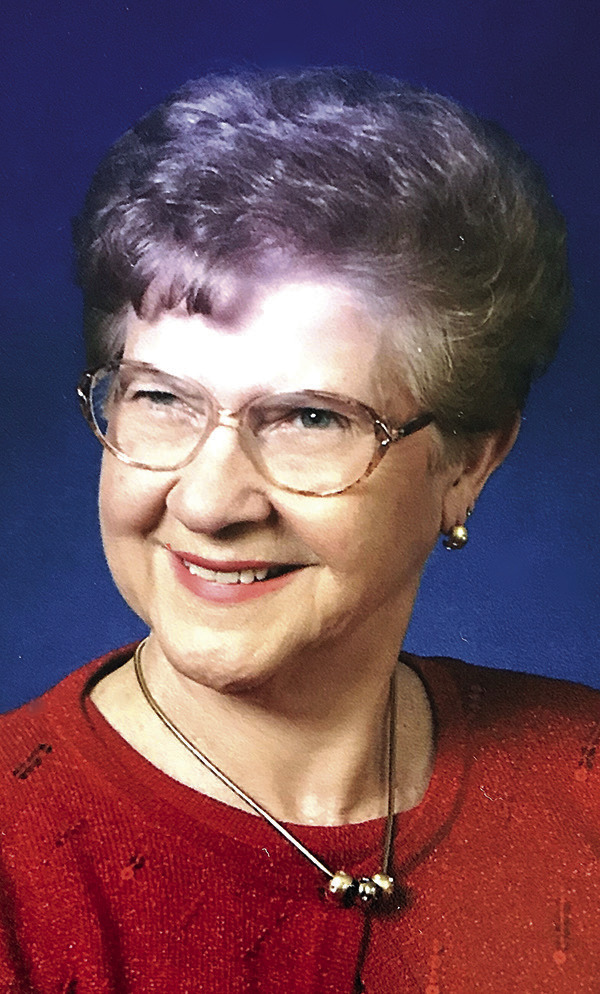 Obituaries
October 5, 2023
Dorothy Gladys Coleman
Dorothy Gladys Coleman, 96, of Checotah, entered Heaven's gates on Friday, Sept. 15, 2023. She was born on Saturday, Feb. 26, 1927 to Walter and Flora (Stout) Mason in Tulsa, Oklahoma.
Dorothy grew up in Sand Springs, Oklahoma and attended school there. She married Bill Coleman on June 1, 1953.
Dorothy and Bill owned and operated Coleman Furniture Store from 1966 to 1989. She meticulously kept the books for the store for many years. Dorothy was a great wife and mother to Bill and her boys.
She was a member of the First Baptist Church of Checotah. She loved to travel with the senior adult's group from church.
Dorothy was also a member of the American Legion Women's Auxiliary, the Red Hat Society and the F.L.E.A.S.
Dorothy was preceded in death by her parents, Walter Mason and Flora Hendricks, stepfather, Roscoe Hendricks; husbands, Bill Coleman and Glen Killingsworth; sisters, Pat Brobst and Mary Bogue; and brother, W.E. "Skip" Hendricks.
She is lovingly survived by her sister, Shirley Boze; sister-inlaw, Glenda Hendricks. Sons, Jimmy Coleman and his wife Karen, Billy Coleman and his wife Kari, Gary Coleman and his wife Terri and stepson, Charles Coleman and his wife Vicki Also, grandchildren, Kim Barr and her husband Kip, Scott Coleman, Karla Jackson and her husband Tony, Jade Keahbone and her husband David, Alex Coleman and his wife Kassidi, Kaci Dawson and her husband Daniel, Kaley Blizzard and her husband Brady.
And, great-grandchildren, Jessica Buchanan, Erika Braggs and her husband Prince, Alexis Buchanan, Slade Coleman, Blake McIntosh, Taylor Keahbone, Wyatt Coleman, Prince Braggs Jr., Matthew and Michael Dawson.
Dorothy is also survived by other extended family members and a lifetime of friends.
Services were held Friday, Sept. 22, 2023, at First Baptist Church Checotah with Pastor Steve Dennis ministering.
Committal prayers and interment took place at Greenlawn Cemetery under the personal direction of John Garrett.
Alex Coleman, Scott Coleman, Daniel Dawson, Brady Blizzard, Tommy Knight, Kyle Hodges served as Casket Bearers. Dyton Coleman, Randy Bridges, Lowell Smallwood, Bobby James, Jerry Faught, Jerry Longcrier, Bob Hogan and Junior Jenkins served as Honorary Casket Bearers.