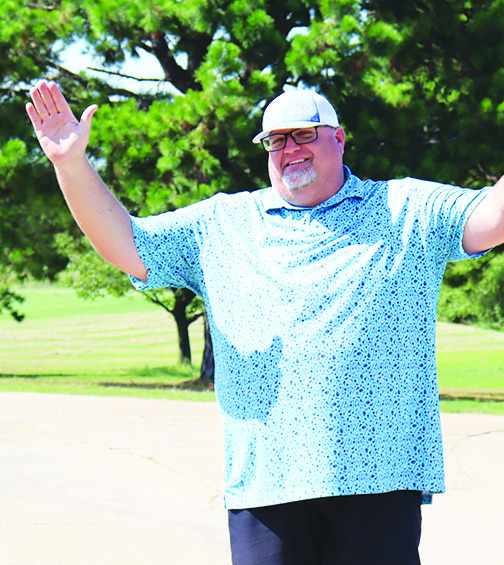 lifestyle
October 5, 2023
Lions Club Charity Golf Tournament huge success
Lion Darren Armstrong had 13 golf teams sign up for the 5th Annual Checotah Lions Club Charity Golf Tournament this past Friday at Fountainhead Creek Golf Course.
The tournament was a four-man scramble with cash prizes and door prizes.
The teams had a 9 a.m. shotgun start and the day couldn't have had nicer weather with sunshine and a light breeze.
"We had some fun fellowship and some friendly competition as always," Armstrong said. "Each year we enjoy this entertaining event that brings in proceeds to our Skeet Frame Memorial Scholarship for area high school seniors headed to college. We truly appreciate everyone from our golf hole sponsors, our team players and our Lions Club members who cook and volunteer their time for this event."
After finishing the course, teams enjoyed hamburgers and hotlinks served by Lion Mike Key.
Afterwards winners and biggest losers were announced.
Jakob Hollingshed won golf balls and a golf towel for the longest drive.
Leon King won a box of golf balls and a golf towel for getting closest to the pin.
Sharpe's and King's team tied and went to a play-off hole where Sharpe's won $200.
Winning team was Arvest who donated their winnings back to the Lions Club.
The Poker Hand winner was Connor Curtis who won $100 and the city workers were the Biggest Losers and won a toilet seat.
Then Kim Wood dropped everyone's balls to see who was closest to the hole for one final winner, which was Darren Armstrong who gave his $100 back to the Lions Club.
The Lions Club Charity Golf Tournament was a huge success and brought in around $4,000 for the Skeet Frame Memorial.